With a reputation for working on a wide range of successful commercial building projects, David Salisbury was a natural choice to design a bespoke orangery to form part of the extensive redevelopment of Lanelay Hall Hotel & Spa.
A prestigious property with a long and distinguished history, Lanelay Hall has been completely re-modelled and is now a 'unique venue to stay, eat and conference at in South Wales.'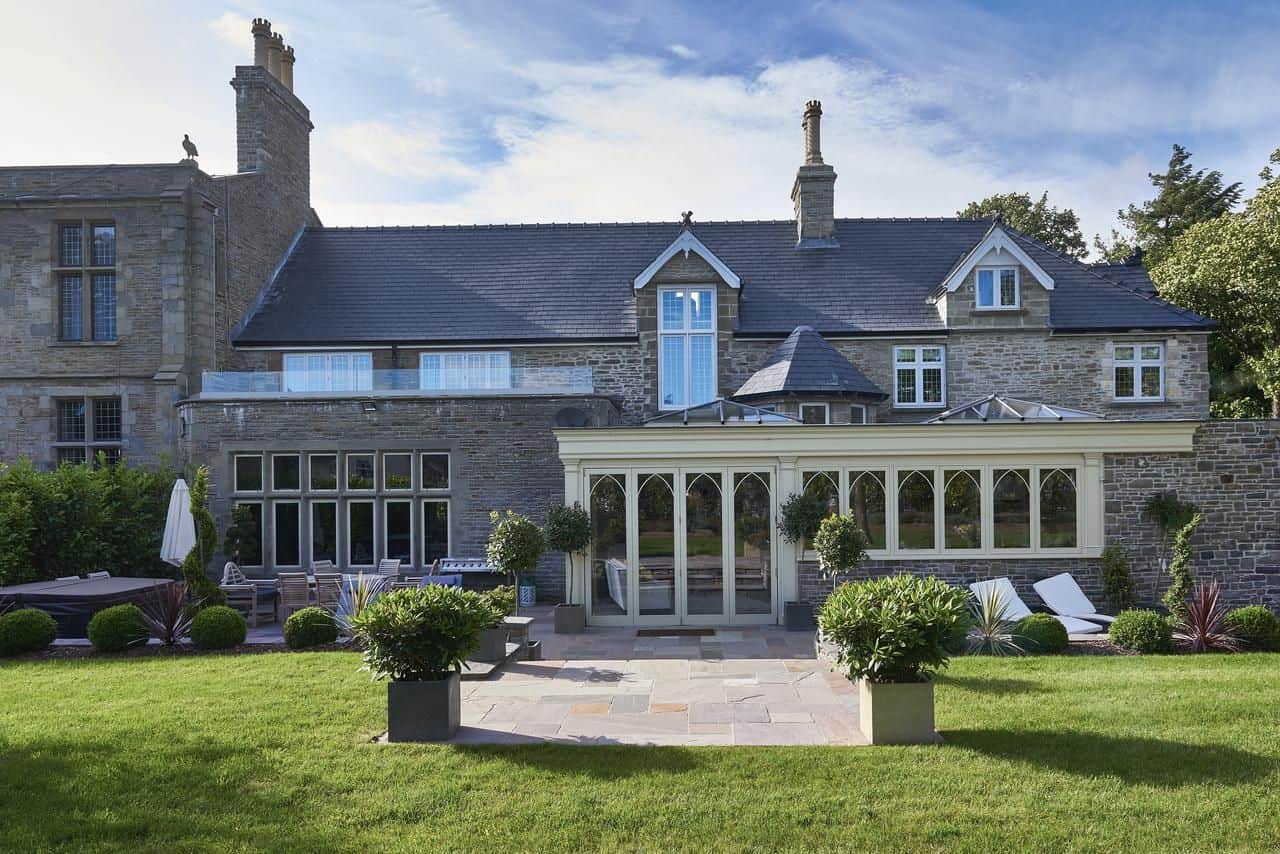 ORANGERY BUILDING EXCELLENCE AWARD
The project was such a success that the developers, James Edwards Developments, won a property conversion award, winning the Best Change of Use or Conversion title at the local Building Excellence Awards.
David Salisbury supplied this bespoke orangery, which was designed by Simon Phipps, one of our leading sales designers.
With twin sets of bi-fold doors, which can be opened right up, the new space connects the indoors with the outdoors. Guests are now able to move into the garden for a drink or light meal with ease and convenience.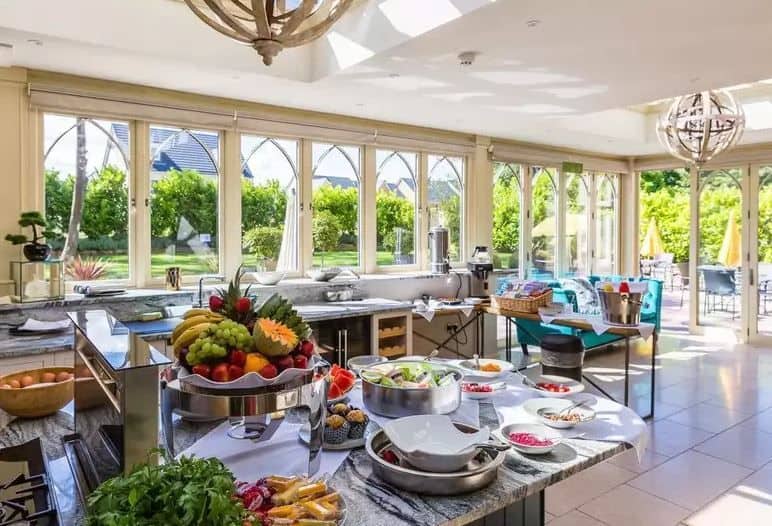 The double overhead lantern roofs allow in plenty of natural light, whilst the orangery itself was neatly designed around stonework to match that of the original building and formed an integral part of the structure. This design echoed the very origins of a traditional orangery, which involved masonry and timber materials, and perfectly complemented the surrounding environment.
The result is sympathetic but luxurious addition to an eye-catching historical building, which is something of a local landmark.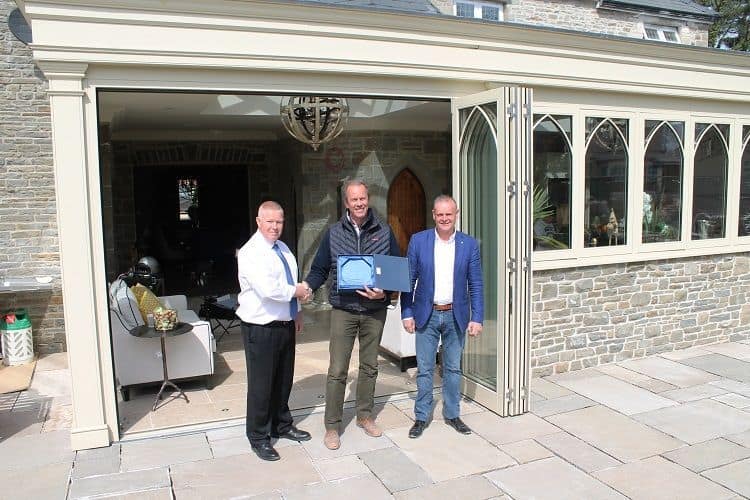 As a multiple award-winning orangery and conservatory business, David Salisbury takes pride in and each project that we're fortunate enough to be involved with.
When our orangery extension forms part of a broader development that goes on to be recognised for its excellence, we can all feel extremely accomplished. Congratulations to the James Edwards Developments team – we're proud to have contributed to this project.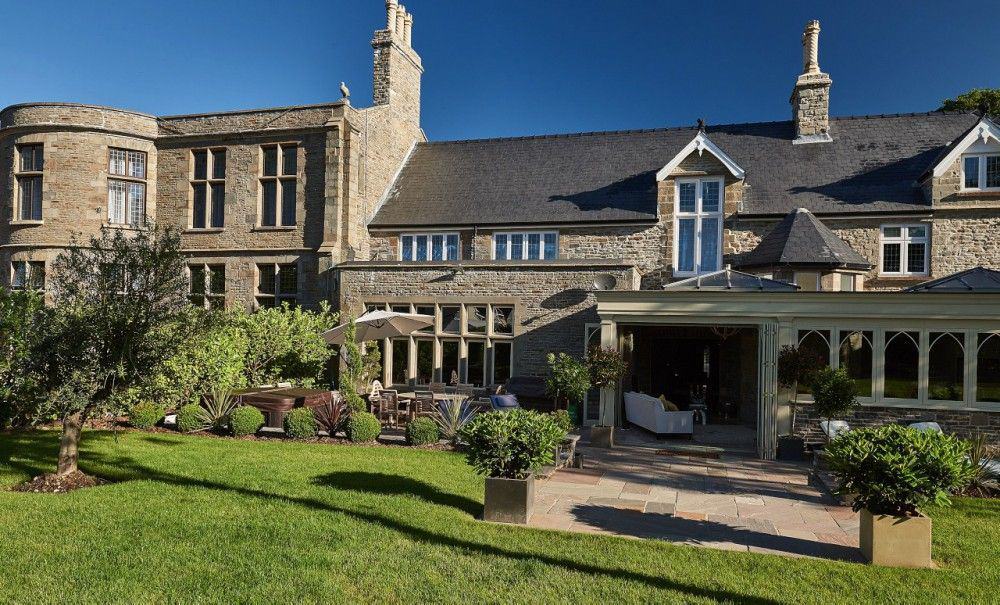 Next up: we recommend a drink or light meal, either inside or outside the orangery!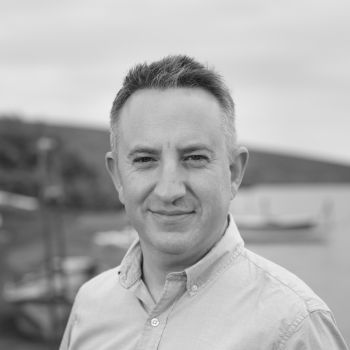 Designer

​,

David Salisbury
Simon Phipps
After studying Product Design & Visualisation at the University of Bournemouth and Psychology at the University of Gloucestershire, Simon moved back to Somerset from Cheltenham to work for David Salisbury in 2007. His design training along with 14 years' experience with David Salisbury means his designs are as varied as his clients and their properties.
Simon enjoys the challenge of a difficult design and is passionate about getting the design right for his clients. He has a wealth of knowledge of working with the David Salisbury product and the cutting-edge technology behind it, which allows us to retain our market-leading quality. Outside of his work with David Salisbury, Simon's time is taken up by his 2 children, 3 dogs and a horse!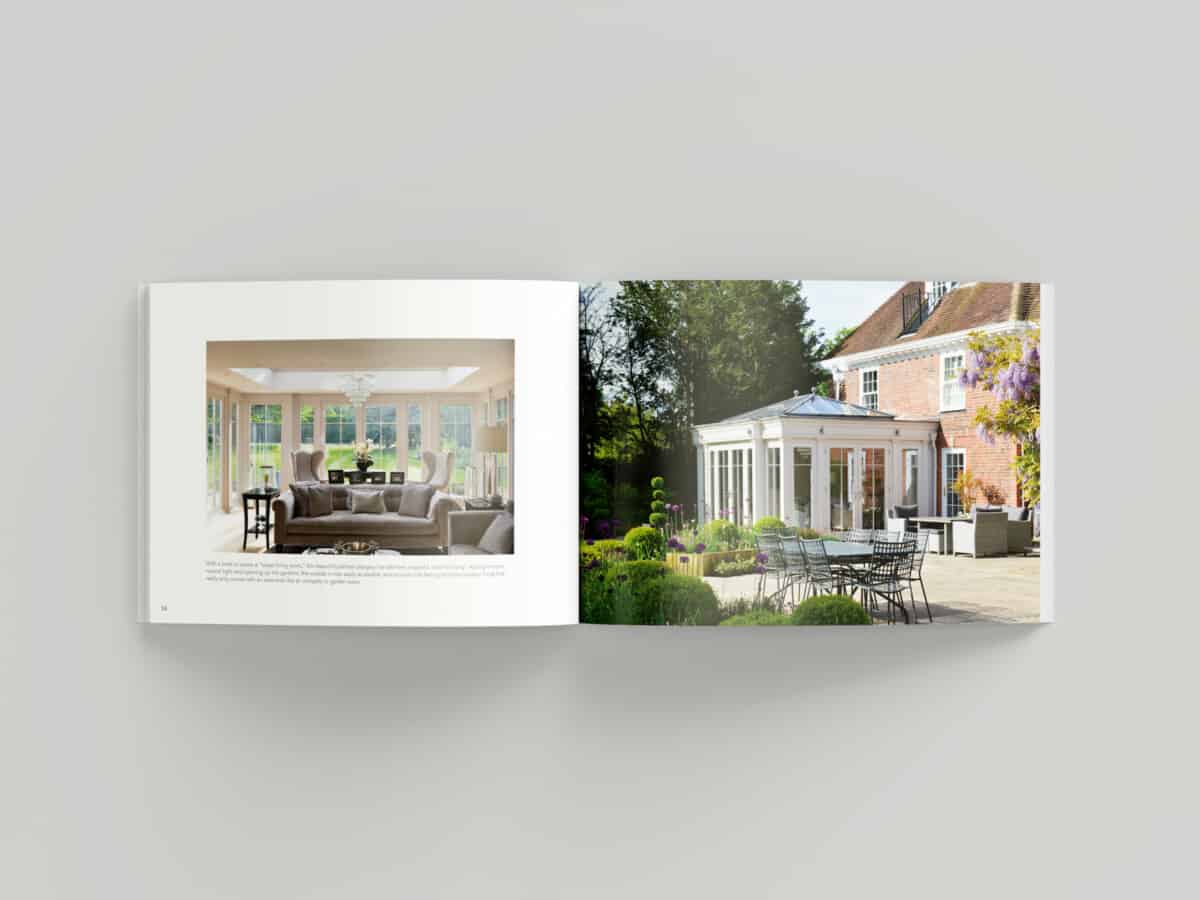 Request Our Latest Brochure
Full of inspirational designs to captivate your imagination.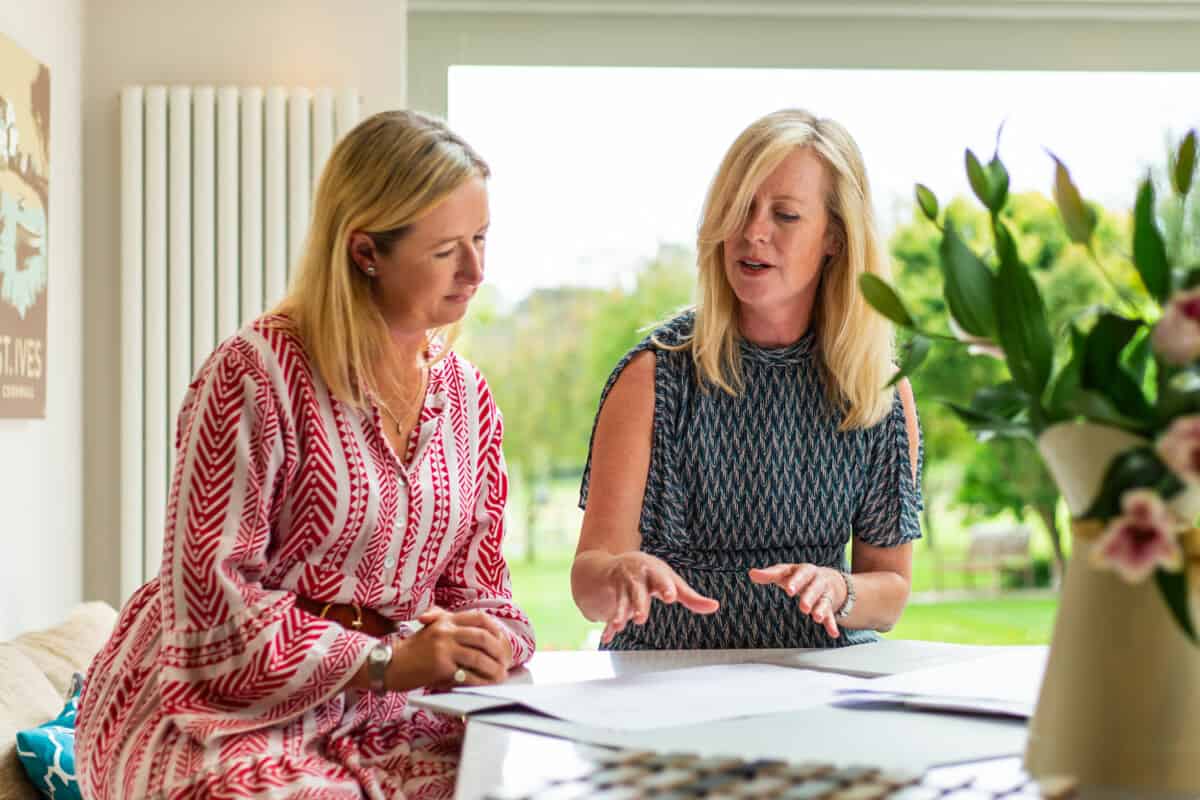 Book a Design Consultation
Our team of expert designers look forward to inspiring you.