Trefloyne Manor, with its views of Tenby, the Ritec Valley and its own golf course, is the ideal place to relax, enjoy the scenery or host a party.
We were contacted in the autumn of 2012 to design and manufacture a substantial orangery with three glazed roof lanterns.
The requirement was to extend an existing restaurant and provide a much enhanced venue for weddings and private parties.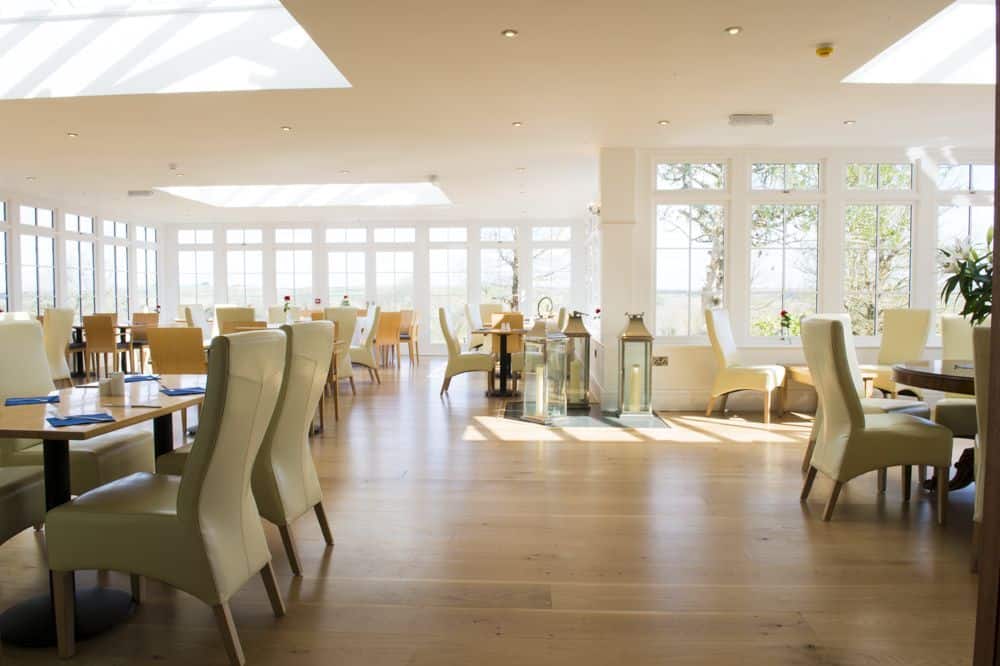 GOLF CLUB RESTAURANT Orangery
With plenty of glazed areas, there are panoramic views across the countryside and the best views of the golf course and surrounding areas.
Outside there is a private decked area overlooking the final green. The whole project included renovations to the existing bar and restaurant.
A clean uncluttered interior design was developed to give a light space for daytime diners and a neutral space for weddings. The neutral design would complement the many colour schemes of different weddings.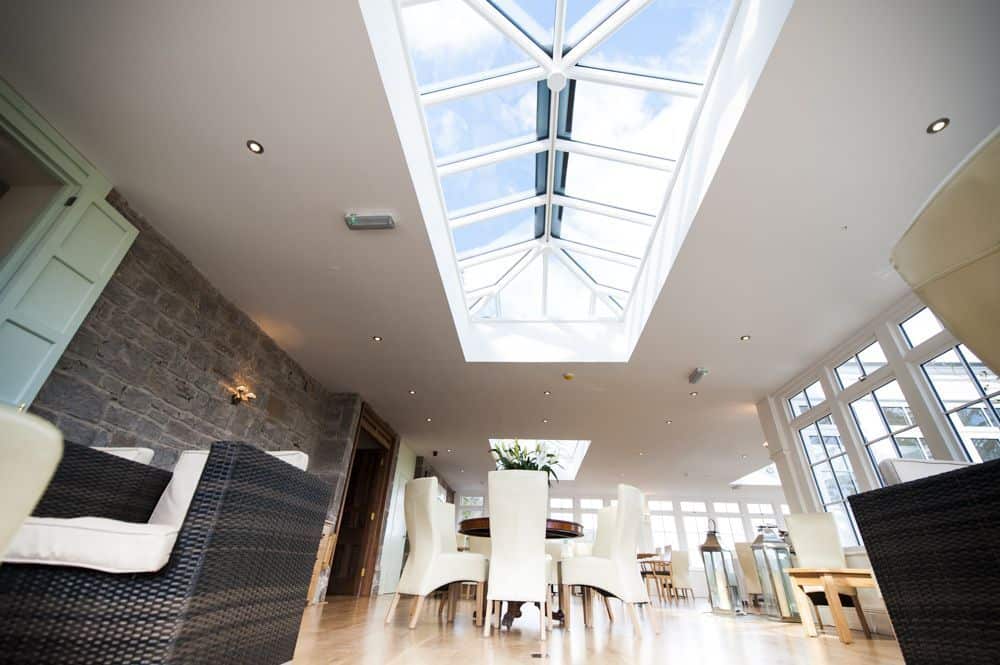 This project did not come without its structural challenges, which were overcome with specially designed steel work concealed in the timber. The manufacture and installation ran smoothly, despite the scale of the project and the additional steel work.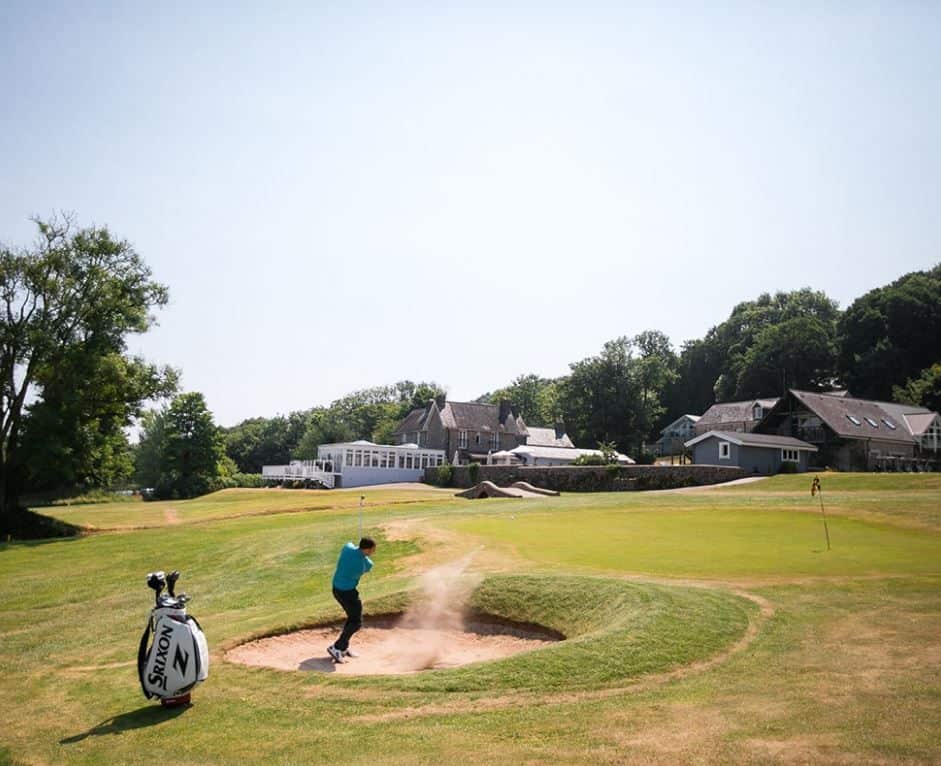 The client was very pleased with all aspects of the project and extremely happy to see the successful end result.
The new orangery will give many years of enjoyment to its guests and there have been a lot of wedding enquiries since the grand opening.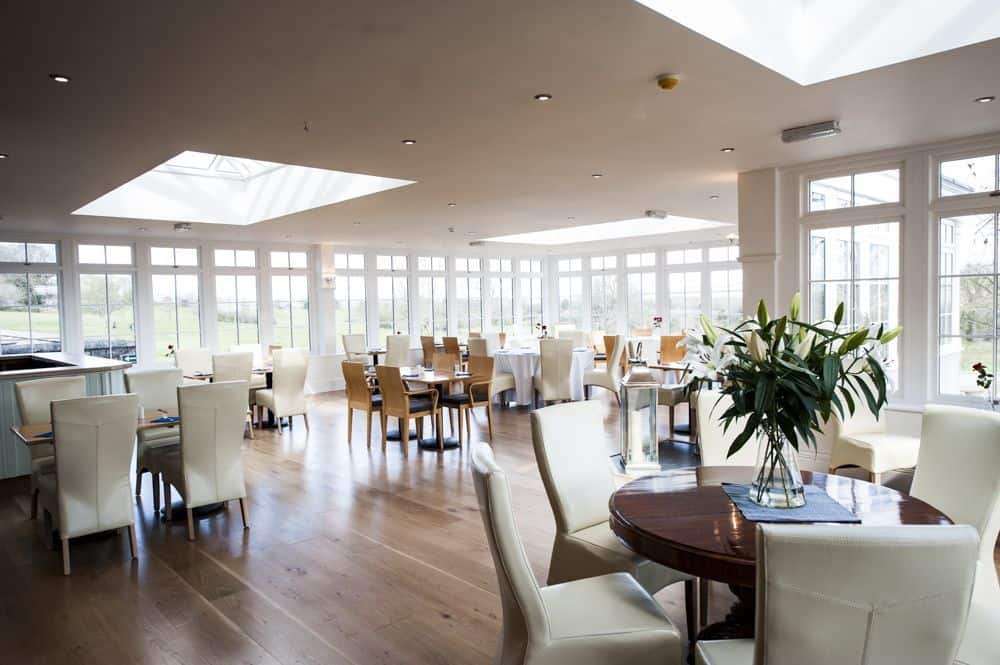 Photos: Ross Grieve Photography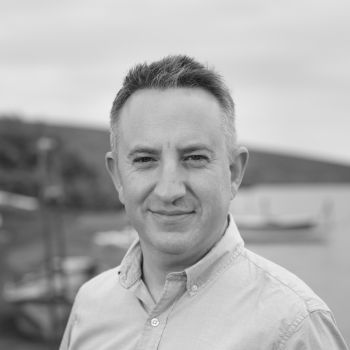 Designer

​,

David Salisbury
Simon Phipps
After studying Product Design & Visualisation at the University of Bournemouth and Psychology at the University of Gloucestershire, Simon moved back to Somerset from Cheltenham to work for David Salisbury in 2007. His design training along with 14 years' experience with David Salisbury means his designs are as varied as his clients and their properties.
Simon enjoys the challenge of a difficult design and is passionate about getting the design right for his clients. He has a wealth of knowledge of working with the David Salisbury product and the cutting-edge technology behind it, which allows us to retain our market-leading quality. Outside of his work with David Salisbury, Simon's time is taken up by his 2 children, 3 dogs and a horse!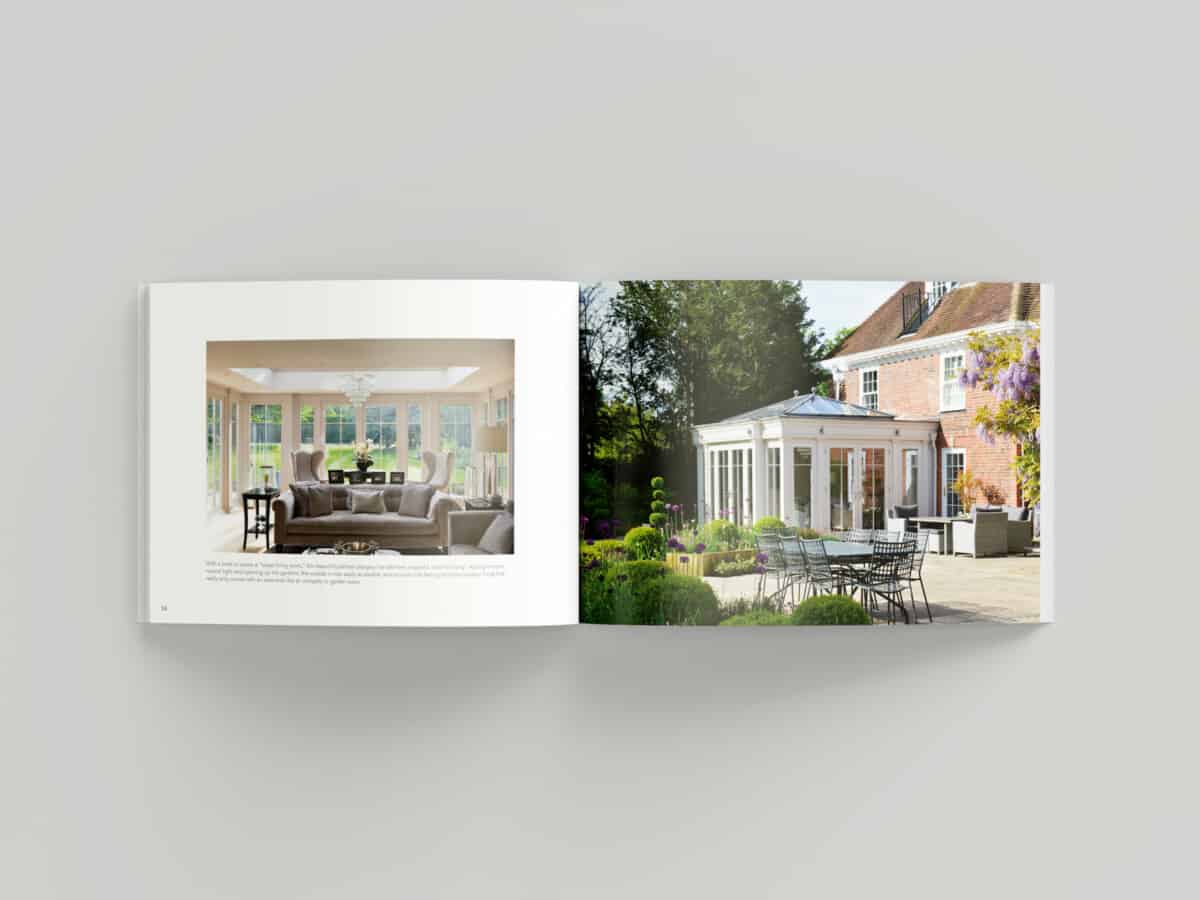 Request Our Latest Brochure
Full of inspirational designs to captivate your imagination.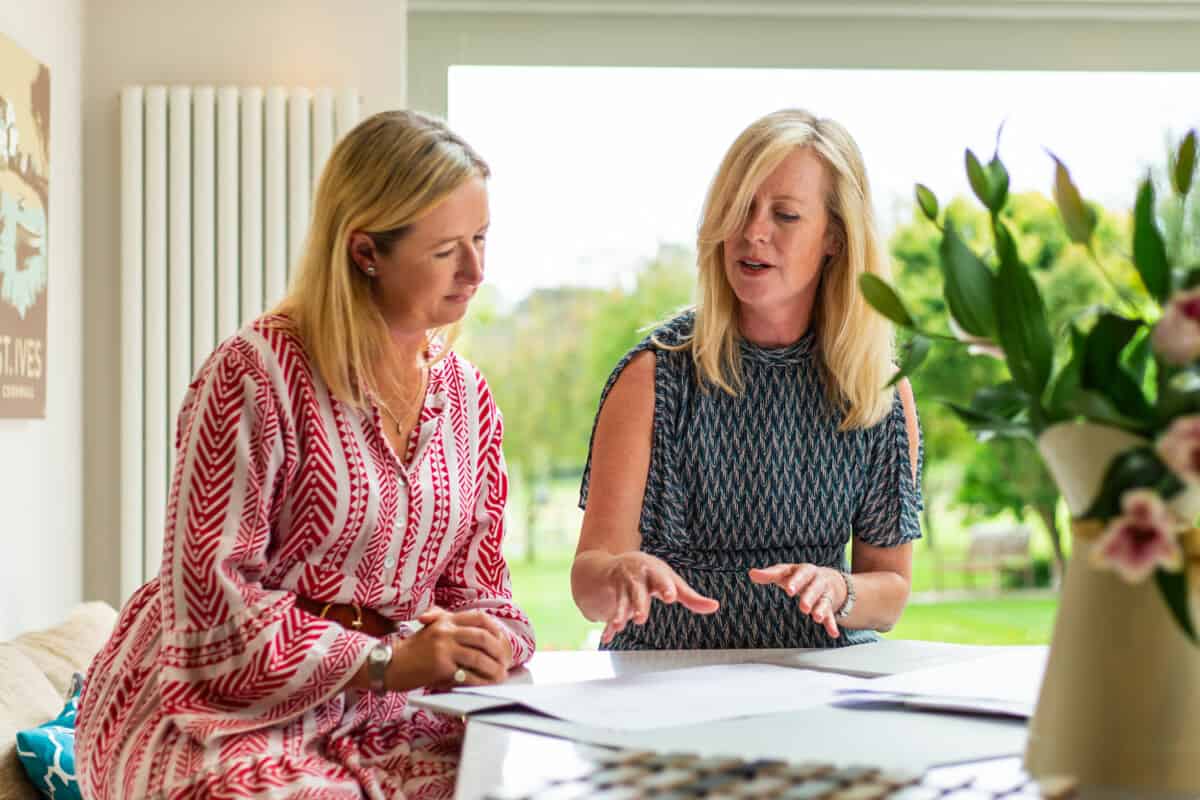 Book a Design Consultation
Our team of expert designers look forward to inspiring you.