Google Trends, a website that analyses the popularity of top search queries in Google Search, is a hugely insightful tool to measure trends in search traffic, assessing everything from celebrities to home improvement ideas.
For a business that offers a number of different products we can, for example, assess the relative frequency of searches for a 'conservatory' compared to say an 'orangery' or 'garden room.'
At the present time, as we now approach the end of the fifth week of 'lockdown,' it is fascinating to review how these changes to our way of life are impacting our behaviours and actions. Turning to Google Trends, the impact of Covid-19 has clearly and obviously influenced what we are searching for online.
Some of these searches relate to topics such as symptoms of Coronavirus, which is not surprising, but others are interesting nonetheless. Did you know, searches including the term 'bread' reached an all-time high on 24th March, the day after lockdown started here in the UK?
The next day, some of our thoughts were turning to 'Easter' whilst others were thinking of practical considerations, as searches for '3D face mask printing' reached a peak.
By Thursday 26th March, we were preparing to 'Clap NHS Workers,' as searches for this expression trended. It did not take long for our media consumption to change – a topic we covered in this previous Blog – as we looked for 'Binge Watching' material to consume. Searches for home learning help and advice started to accelerate whilst others were immediately asking when schools were likely to reopen.
Clearly the impact of Covid-19 on the economy was foremost in our minds as searches for 'furlough' took off, whilst the term 'delivery' hit a record global high in terms of search traffic.
By the start of April, some of us were trying to retain a sense of humour as we searched for 'Best April Fool's message,' whilst searches for 'wine delivery service' stepped up. Perhaps not surprisingly, the term 'vaccine' hit a new record in terms of Google searches on 1st April.
But we also clearly wanted to focus on the positives, whilst engaging in activities to assist our mental wellbeing – searches for 'good news' and 'meditation' both reached new highs.
As the news that our Prime Minister was battling the Coronavirus, we were asking 'How is Boris Johnson at the moment?' In a sign of how our behaviour at home might be changing, online requests for information on 'cooking' and 'insomnia' both recorded new benchmarks.
With the Easter school holidays coming and going and many of us dealing with home schooling, alongside home working, we were looking for help with 'how to keep kids busy during quarantine.' We were also looking for inspiration for ourselves, as we looked for 'books to read during lockdown.'
As news reached us that Boris Johnson was out of hospital, we were starting to search for 'when will Boris return to work?' Alongside this, charitable concerns were coming to the fore with the term 'donate' receiving it highest ever number of Google searches, alongside 'best charities to donate to for Covid-19.'
In the past few days (21st to 23rd April), we have been looking at topics such as 'pollutions changes since Coronavirus' and 'how can oil prices go negative?' but perhaps one search shows we remain in touch with daily things important to us: global traffic for the term 'coffee' reached an all time on record on 21st April.
Lastly, as we mentioned at the start, it would be remiss not to report on search traffic for some of terms that relate to David Salisbury. The chart below gives an interesting insight into searches for the term 'conservatory' over a 12 month period. Interest dropped down in the latter part of December (as, historically, it always tends to do with Christmas in mind), but the sharp recent increase in popularity since the start of lockdown, combined with the spell of nice weather is a marked and noticeable trend.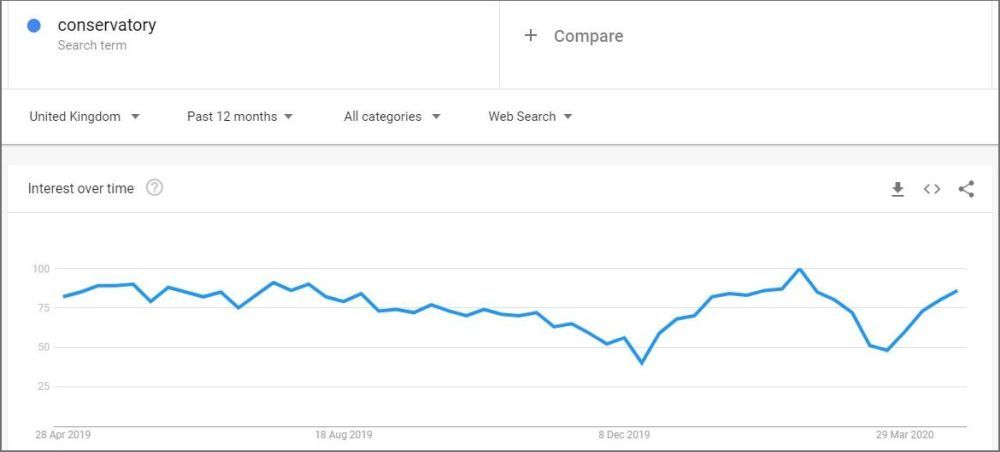 With this week's latest media insights research from our friends at TI Media noting '76% of ABC1 consumers would consider a project consultation call with a professional to plan a project now [for delivery later in the year],' is it time to contact David Salisbury and consider a complimentary virtual consultation?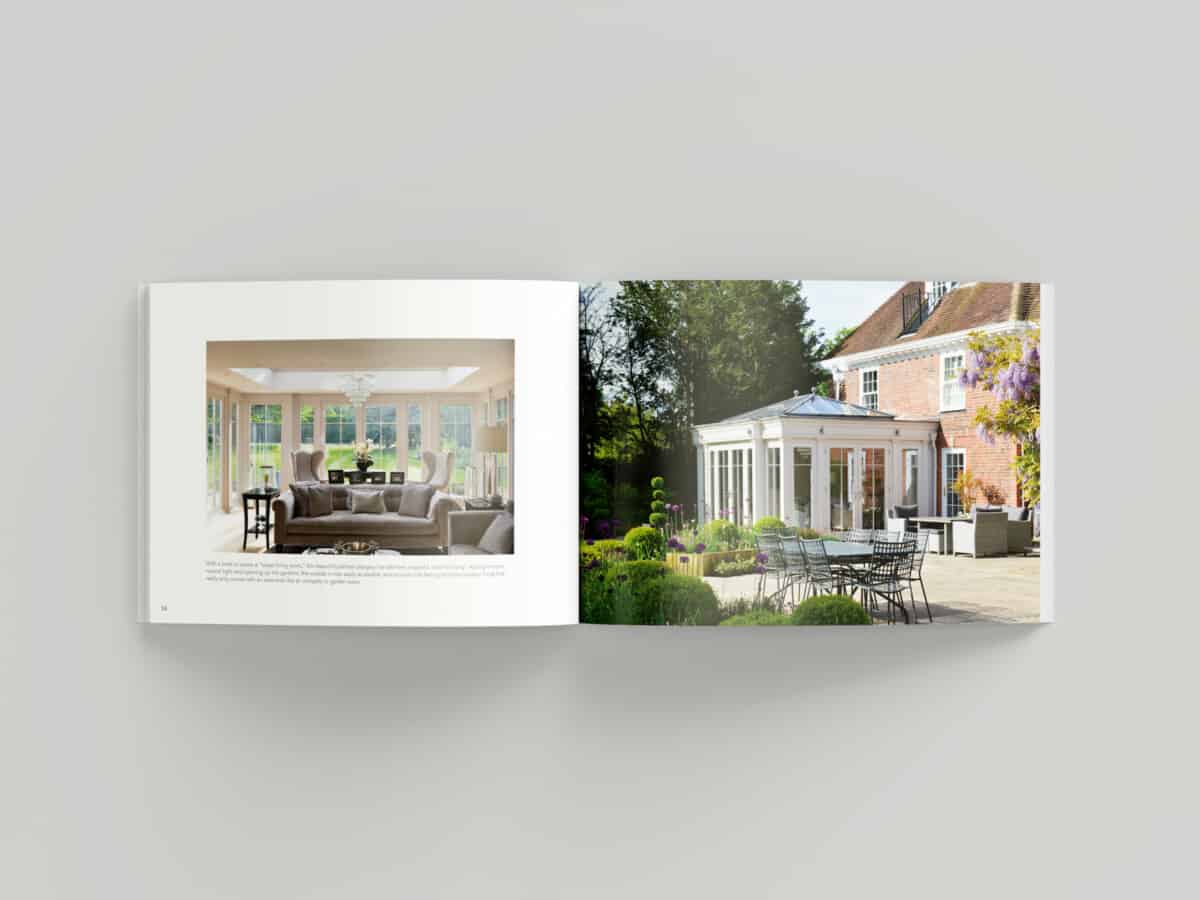 Request Our Latest Brochure
Full of inspirational designs to captivate your imagination.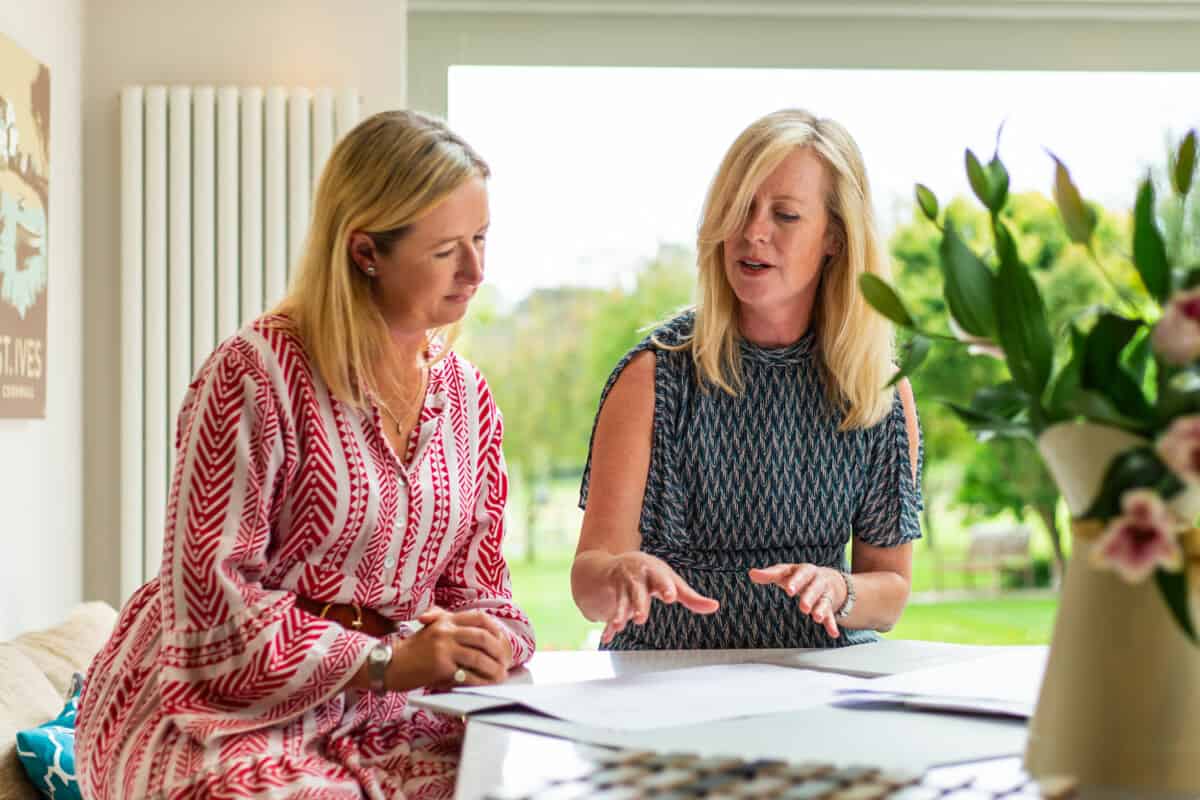 Book a Design Consultation
Our team of expert designers look forward to inspiring you.