When it comes to investing in our homes, we all have a checklist of priorities to consider. More than ever, our spaces are having to evolve and work hard to meet the demands of everyday modern living.
From space to functionality and decorative style, it's imperative that any investment we make enhances the quality of our home and lifestyle. For the last 35 years bespoke fitted furniture specialists, Neville Johnson have created unique furniture solutions to maximise potential in properties, giving any space instant style and purpose.
As UK market leaders in furniture design and installation, they have outlined some of their expert advice on how to make the most out of your orangery extension.
Consider your storage needs
When we choose to extend our homes, it's crucial to make the most of newly created space. Storage is key to creating a minimal, clutter-free area. Free standing units can absorb a lot of floor space, making your orangery or conservatory seem cramped and claustrophobic. Bespoke solutions are entirely unique to your space and work within millimetre precision to the dimensions of your room, even around your orangery windows and doors.
Neville Johnson Dining Room & Library
Fitted open shelving is great for wall-to-wall storage in larger areas, they can create subtle segregation and are ideal places to display artwork and photographs. If you want to create a compact workstation, consider extra shelves and cupboards to give you more storage. Having a place for paperwork and everyday items you don't want on show will promote a sense of calm and organisation.
Create zones for multi-generational living
Like never before homes are being pushed to their limits, with all members of the household spending more time at home, it's important to cater to the needs of the whole family to ensure a harmonious environment.
For this, zoning is crucial. If you want a quiet space while children watch TV or finish their homework, a cosy reading nook in a small alcove with bespoke bookshelves and an armchair will create a place for at-home escapism. A compact corner is all you need for a separate sanctuary away from the larger social seating area.
Neville Johnson Bright & Spacious Library
It's also a lot easier than you may think to create dedicated workspaces for each member of the family. With bespoke furniture you don't need supplementary rooms to host a home office; pull out desks and 'hideaway' workstations can be incorporated into library feature walls and media centres. With a little imagination and innovation an expert designer can add style and function to any space.
Find a look that is truly your own
For spaces to be functional they need to promote a sense of productivity for their purpose. Whether that is to create a calming place to relax, or a multi-functional hub for entertaining. Colours and materials can hugely impact how you feel when you walk in a room, as well as make spaces seem bigger or smaller.
A luxurious minimalist approach is a great way to make spaces appear larger. Muted colours such as greys and off-whites will reflect natural light to create a really bright and airy space. Secret storage will also allow you to clear away clutter that may be unsightly, leaving you with a minimalist and relaxed space.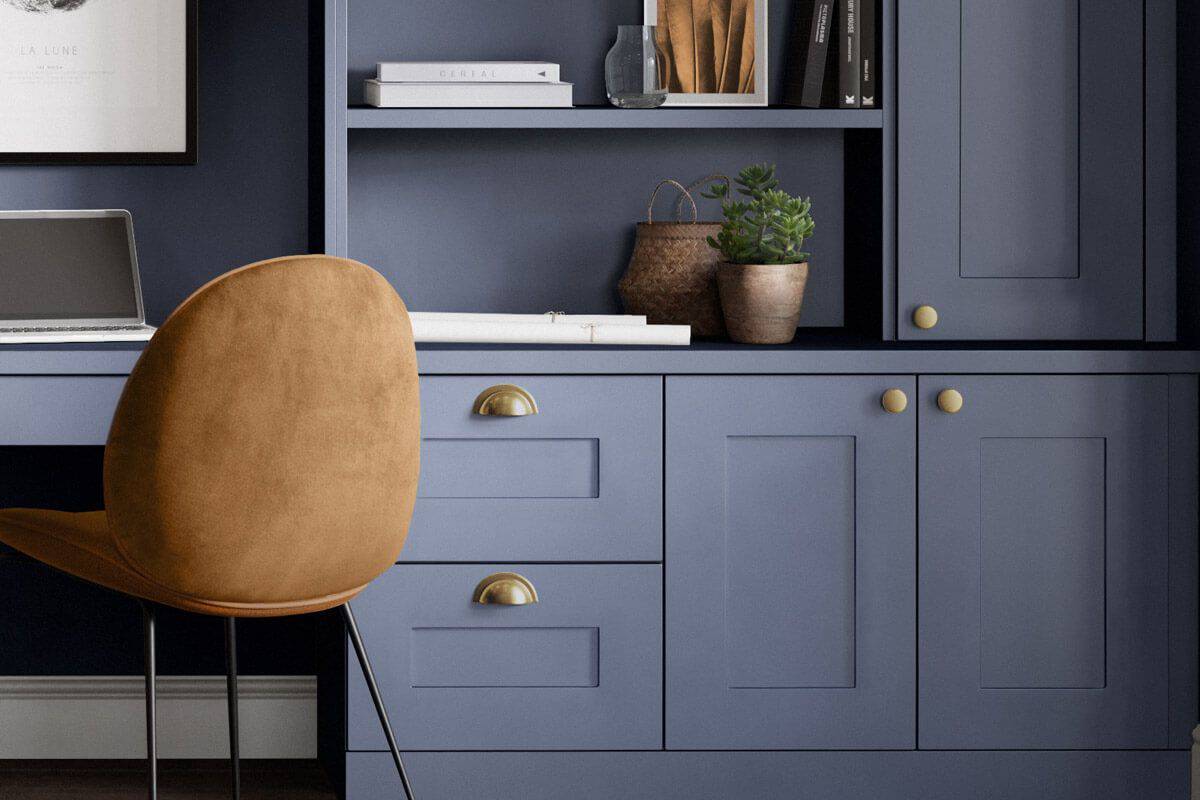 Neville Johnson Luxury Blue Lounge
Alternatively dark and moody tones are perfect for creating ambience in a room. Your orangery will allow natural light to flood in so you can afford to be a little more dramatic with the interior colours. Dark blues and greens are perfect for encouraging a feeling of calmness in the home. Or simply just an energetic pop of colour can promote creativity, happiness and productivity.
Neville Johnson have over 60 colours to choose from, along with a variety of finishes, door styles and handles – meaning your orangery extension can be entirely unique to your home. If you want more drawers, fewer shelves, integrated lighting, or a mixture of finishes, our designers work with you to provide bespoke furniture solutions that maximise space, productivity and functionality.
For more information on Neville Johnson's designs, you can request their free 2021 brochure today. Or to speak to a designer to start planning your bespoke furniture solution.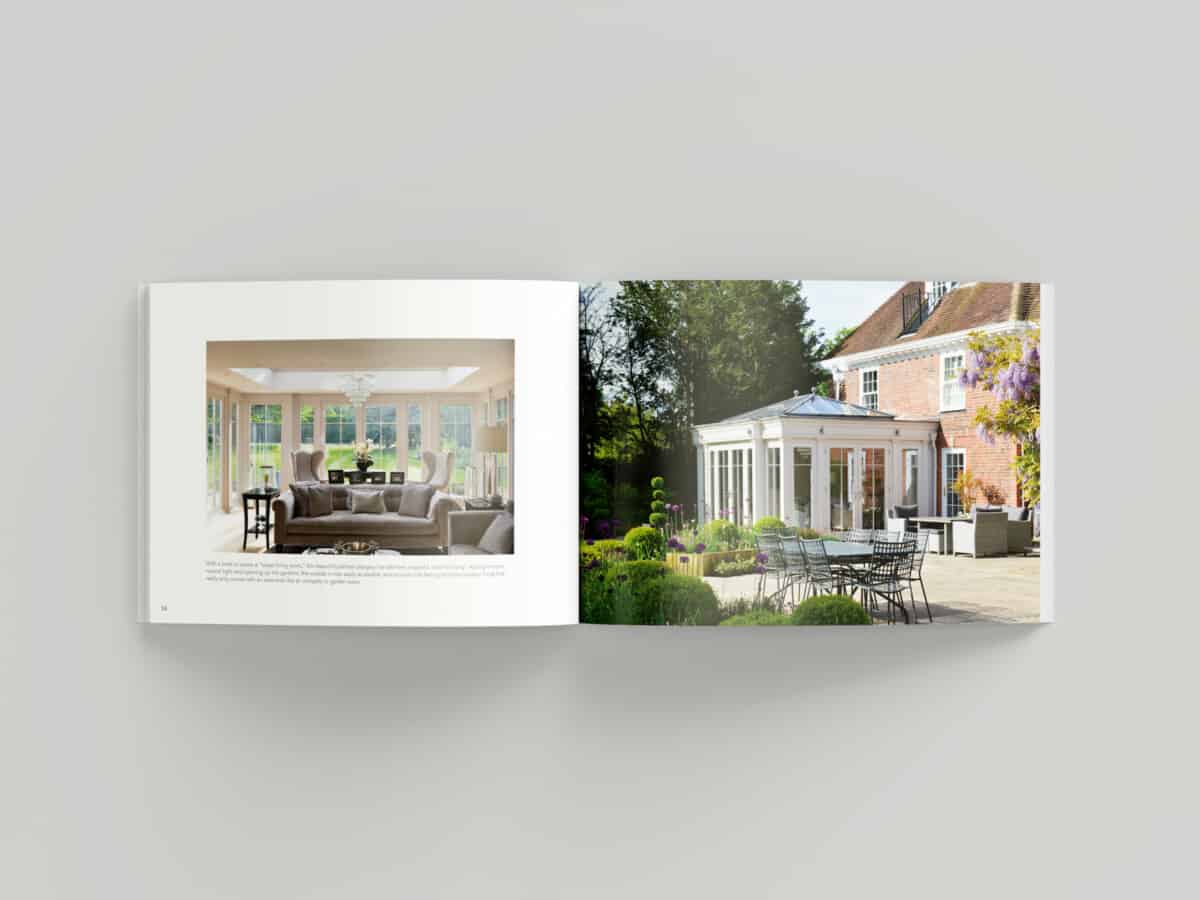 Request Our Latest Brochure
Full of inspirational designs to captivate your imagination.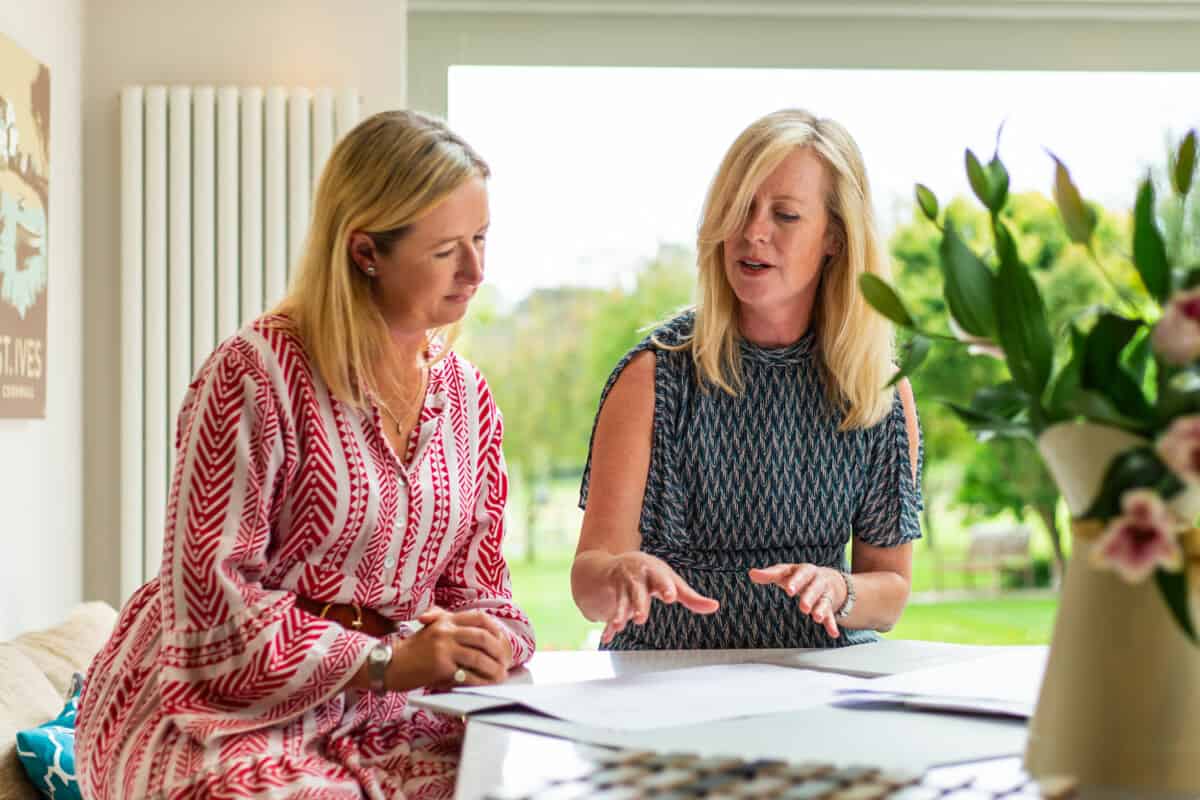 Book a Design Consultation
Our team of expert designers look forward to inspiring you.