As the trend for bringing the outside in continues and the boundaries between indoors and out are no longer clear-cut, many homeowners are asking designers and architects to create a conservatory, orangery or garden room in which to relax and unwind, whatever the weather. These tranquil spaces tend to be designed with a careful balance of aesthetics and practicality in mind, as garden rooms are likely to be more exposed to the elements with three outside walls, so adding warmth as well as a durable, hardwearing surface underfoot is key.
We asked our friends at Artisans of Devizes for their expert insight – in this highly informative article, Senior Stone Consultant Gordon Fleck offers his advice on five things to consider when choosing stone for a conservatory, orangery or garden room…
1. Selecting suitable stone
The first thing to consider is what stone you'd like to use for the project. Artisans of Devizes has a huge variety of natural sedimentary limestone and metamorphic rocks – marble, onyx and slate – all totally unique and sourced from quarries around the world. Some of my personal favourites include Buscot limestone in a seasoned finish – warm and full of character perfect for period properties – and Wychwood limestone in a tumbled finish, a fawn coloured stone ideal for contemporary designs. Limestone is a favourite for flooring in conservatories as well as kitchens, as it comes in a wide range of tones and colours and is highly durable, easy to care for and retains its classic good looks for many years to come.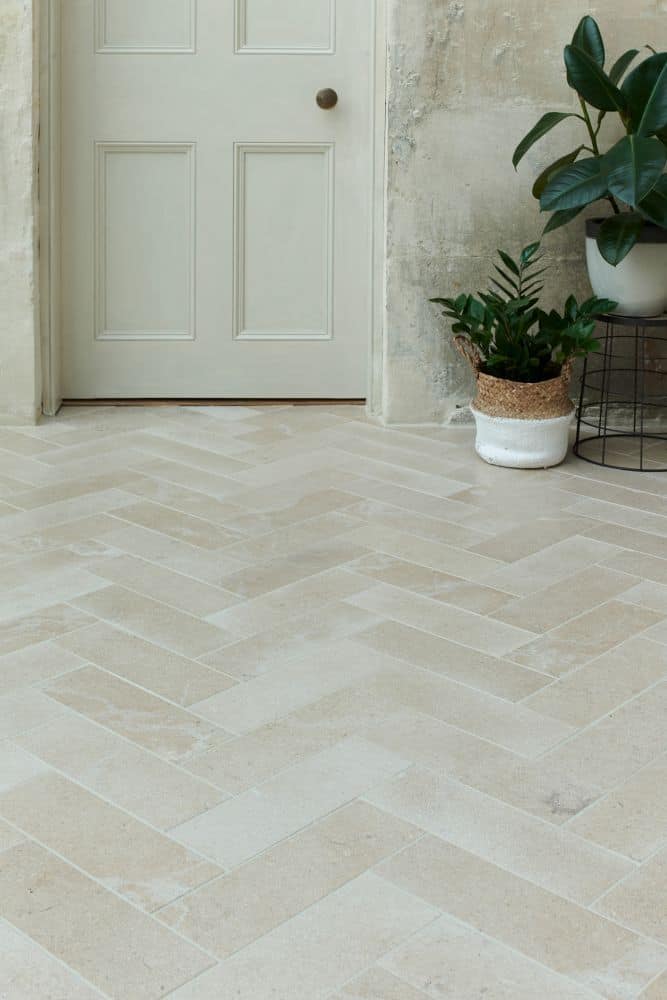 Buscot Limestone Brick Velvet Finish | Buscot Limestone Tumbled Finish
2. Choosing the best size
As all good designers know, choosing the most appropriate flooring for any room involves a careful appraisal of the size and style of the space it is going to be designed for. Conservatories, orangeries and garden rooms need flooring that is low maintenance, easy to clean, durable and hardwearing, as it will most likely be subject to muddy boots and pawprints on a regular basis. When it comes to size, look at whether you need to create an illusion of space in a small room – in which case large format tiles and flagstones are the best option – or if you can create a more detailed and intricate design in a large area with randomly sized stones or even a herringbone, basketweave or parquet layout using one of our wood-effect porcelain tiles such as the Chatham collection. Look at the style and overall size of the property that the conservatory, orangery or garden room is added onto. Consider the architecture, the surroundings, the garden, whether the flooring needs to blend in with exterior stone for landscaping or a pool area. Period buildings work well with random formats while modern spaces suit clean-cut square or rectangular stone tiles.
3. Looking at different finishes
The finish of your stone will have a huge impact on the overall look and feel of the space so consider whether the conservatory, orangery or garden room is classic or contemporary in style. Does it need to connect seamlessly with a kitchen, utility or boot room? For something smooth and clean-lined, look for an etched or honed finish. If you want to add texture for a traditional setting, consider our seasoned stone or an antiqued look for a timeless, worn-in feel. Our Vieux Bourgogne limestone in an Artisan Ancient™ finish is a perfect example. The beauty of natural stone is that our materials have a variety of different finishes either created by hand or using machine processes.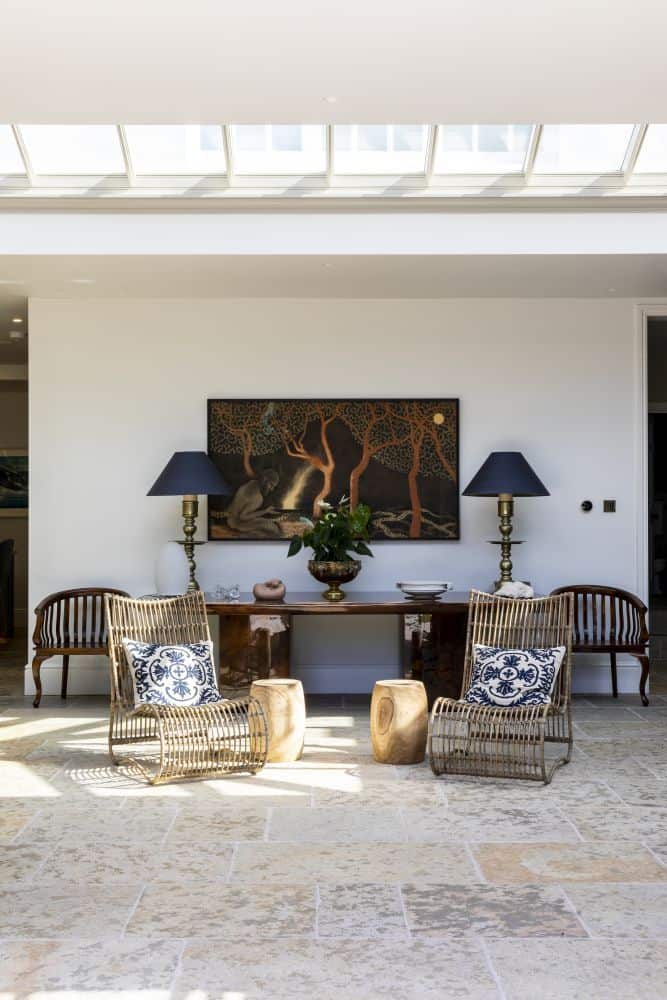 Vieux Bourgogne Limestone Artisan Ancient™ Finish | Buscot Limestone Tumbled Finish
4. Installing underfloor heating
Most homeowners will appreciate that their conservatory, orangery or garden room is going to need a heating boost, so consider underfloor heating at the outset, as it's compatible with all stone flooring and prevents cold spots within the space. Providing all-round warmth, underfloor heating is available as a wet or electric system so make sure you review the best options in terms of installation ease as well as budget. The great thing about stone is that it's a wonderful conductor of heat so the entire floor will be comfortable underfoot all year round, ensuring the space is used throughout the seasons and not just in the summer months.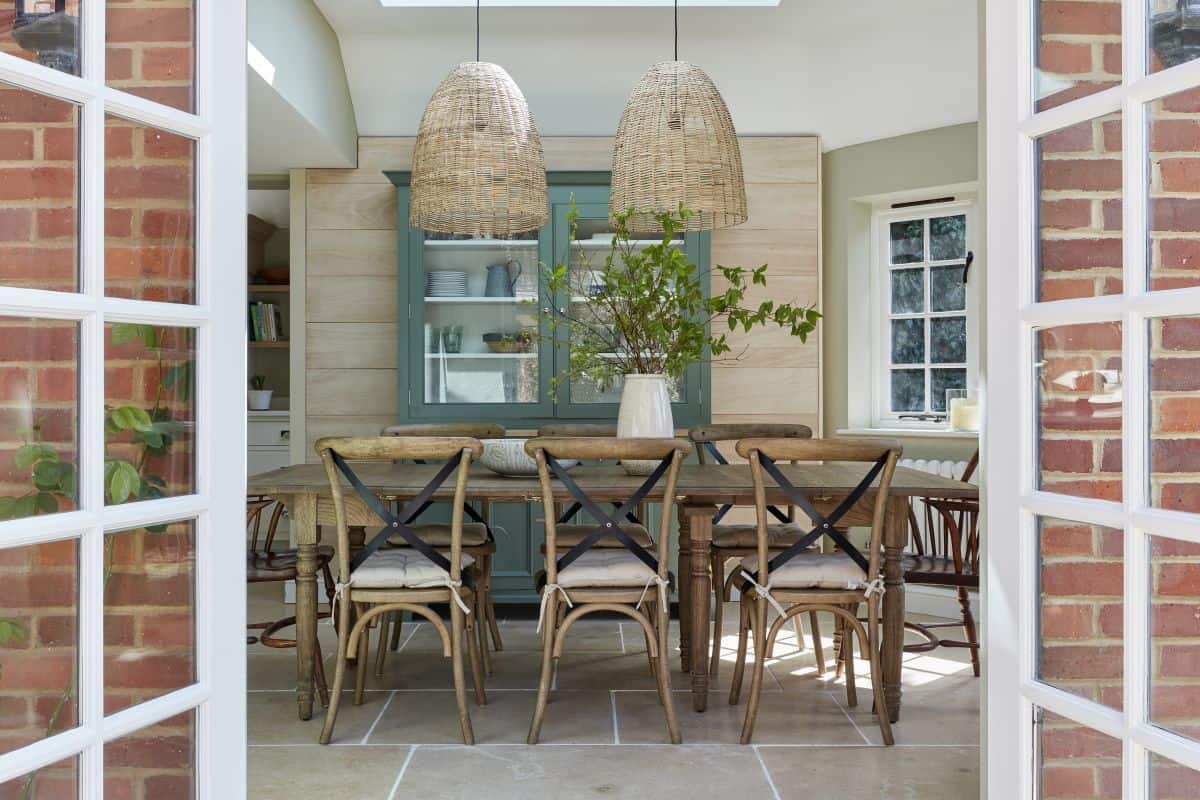 5. Caring for stone
You will want to know how easy stone is to care for and clean. As a natural product, it's all about treating it right. We can offer help and advice on anything you're unsure about but as a guide, you'll need to use a Ph neutral cleaner as anything below that is acidic and can potentially damage the stone. For regular upkeep, use an antibacterial stone cleaner but never use bleach. Stone should be sealed with an impregnator before use so once it's been laid, seal it and look after it with regular vacuuming and washing.
To discover more about Artisans of Devizes' stone collection head to their website.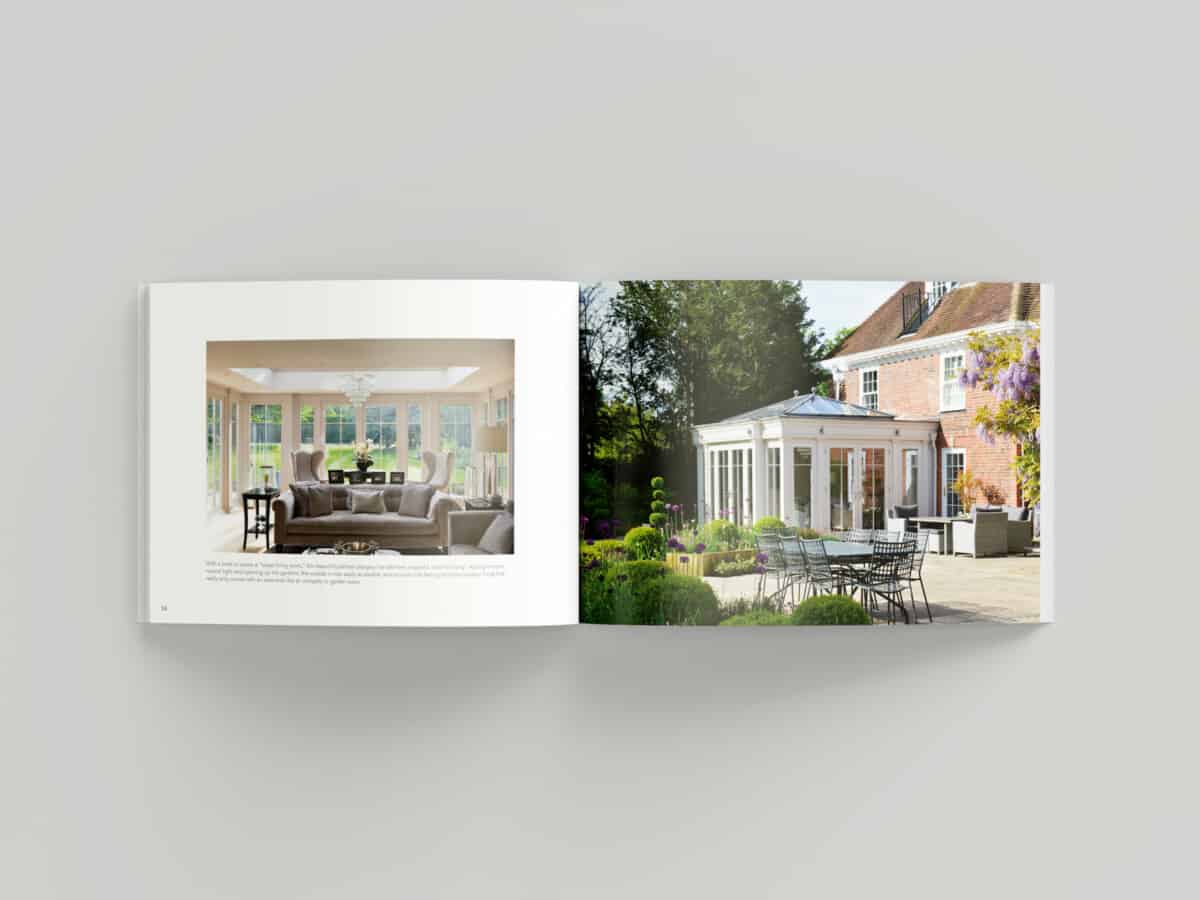 Request Our Latest Brochure
Full of inspirational designs to captivate your imagination.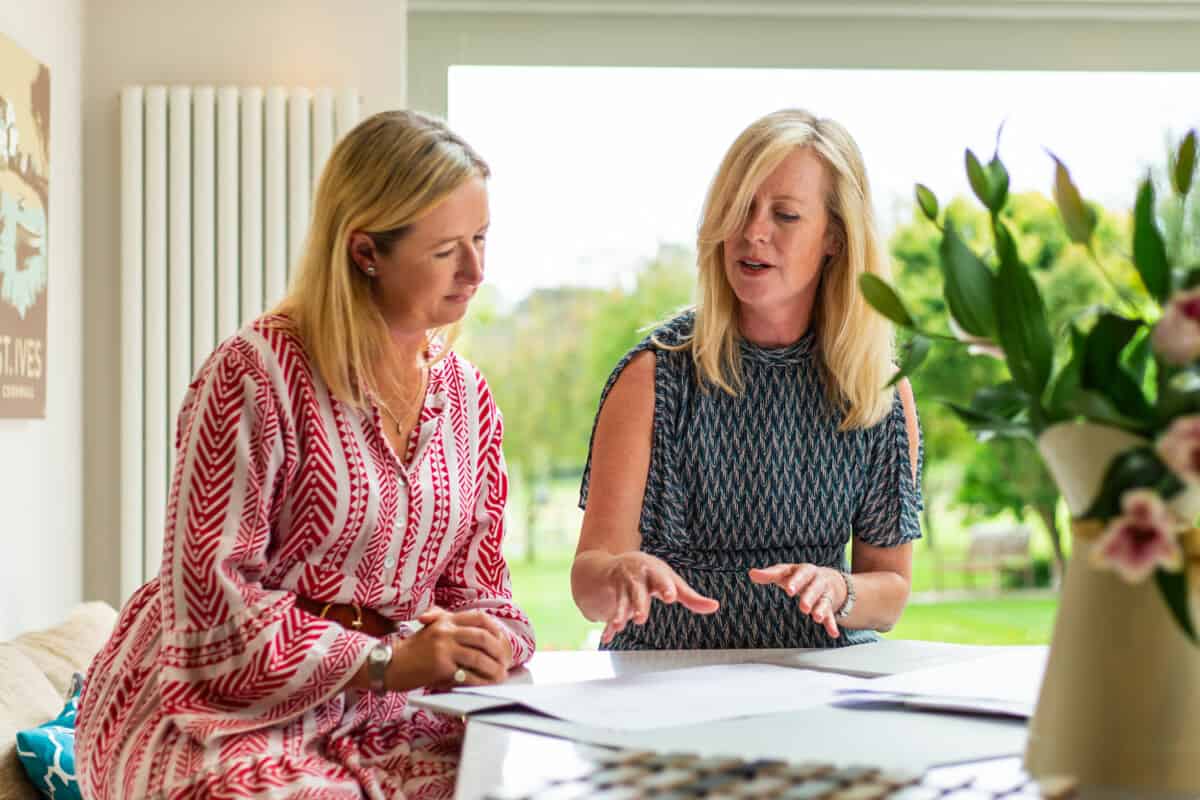 Book a Design Consultation
Our team of expert designers look forward to inspiring you.