Perhaps one of the virtues of us all spending more time at home is the opportunity to eat together as families more frequently. If you are not already fully utilising using your dining room, or whether perhaps it needs updating, here is our round up of 10 orangery dining room design ideas to inspire you.
First, a bit more in the way of context – a recent survey by IPSOS and the Food Standards Agency found that almost one in two families with children are eating together more often since the start of the pandemic, with this prevalence increasing further in respect of larger households.
Even more interestingly is how we are using our dining rooms during lockdown. Unsurprisingly, a children's classroom and a home office are top of the list, with a place to stream video calls or live lessons/workouts. In short, our dining rooms are having to be adaptable to fulfil a number of different tasks with multi-functional living space continuing to be key.
Creating a light-filled space is clearly one of the many benefits of an orangery or conservatory and this makes it the ideal environment to host a dining room. From contemporary interiors to a more traditional looking solid dining table (shown in the two examples above), the style and feel of a dining room is often set by this key centrepiece.
Modern interiors equally extend to eye-catching furniture and the design above to the left is brought together by the shade of light blue chosen for the dining chairs and soft furnishings. In contrast, the more rustic look of this oak framed kitchen extension has created an open plan area with space for a kitchen dining table.
While painted or softer colours have become more popular finishes for dining tables in recent years, polished wood still remains a key look. Imagine taking in the views of your garden from these orangery dining rooms above?
Our oak framed orangeries are often designed as dining rooms or living rooms or a combination of both. If a monochromatic look is to your taste, how about this ultra-chic orangery dining room design, shown above right?
A south-facing orangery will enjoy the most amount of natural light during the day, making it the ideal location for a dining room, whether this is to enjoy breakfast, lunch or dinner. The gorgeous contemporary grey tones of this garden room (above right) help link the garden to this listed building in Bath. With a garden like this, we'd certainly want to enjoy every meal in this dining room.
If you're thinking of giving your home a refresh this year, that's 10 orangery dining room projects to inspire you.
Whatever the case, we hope you have been able to spend some more time enjoying your dining experience at home.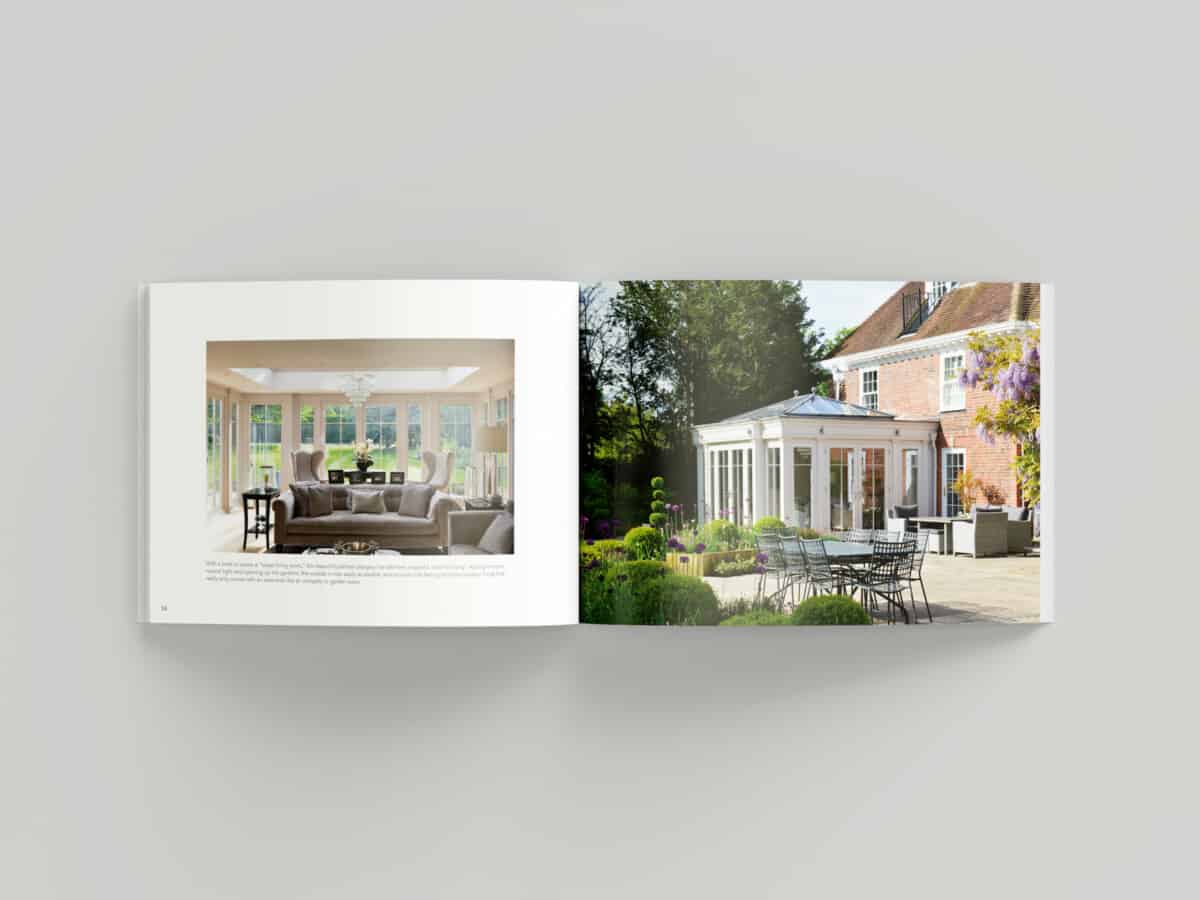 Request Our Latest Brochure
Full of inspirational designs to captivate your imagination.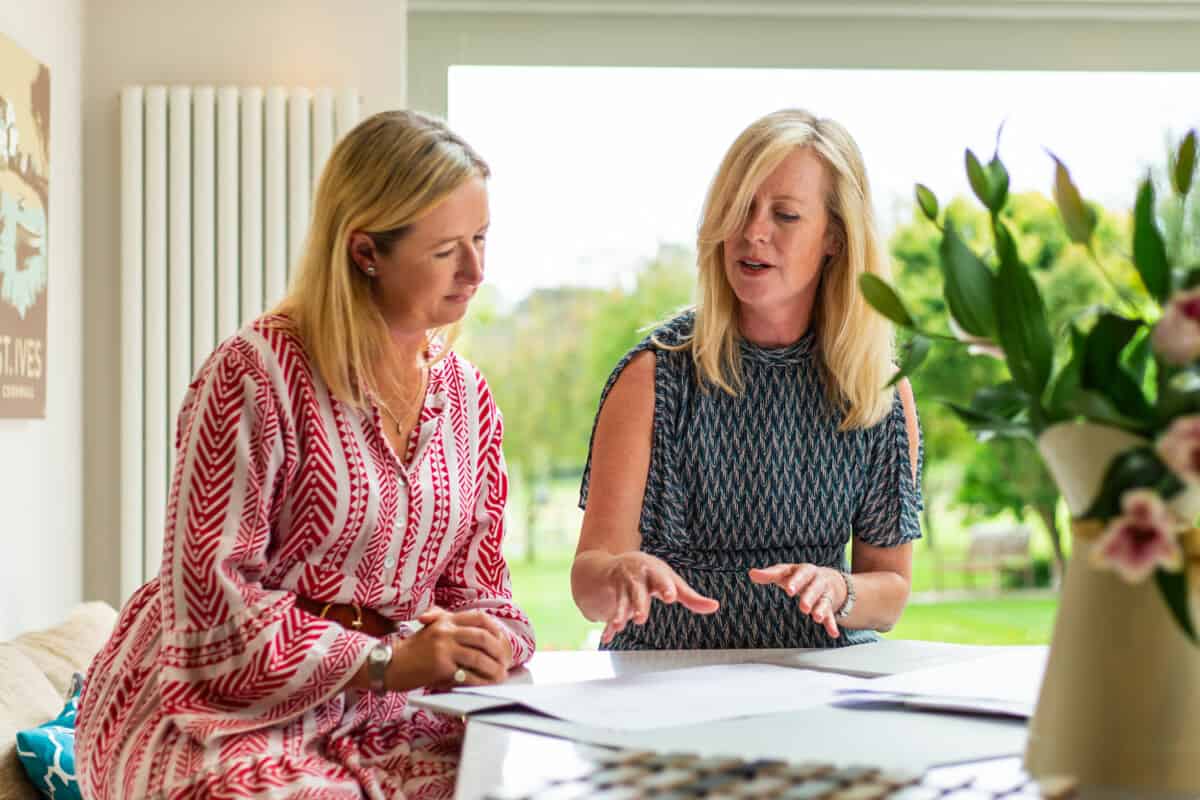 Book a Design Consultation
Our team of expert designers look forward to inspiring you.