We're very proud to announce that David Salisbury has won a 2021 Best of Houzz Design Award, the fifth time in the past six years that we have been honoured with this accolade, which recognises the inspirational photography of our orangeries and garden rooms.
If you don't already know it, Houzz is a digital platform for home improvement, design and renovation, "bringing home owners together with home professionals in a uniquely visual community." Whilst more of a specialist social media app and website than a mainstream resource, it has attracted a significant and hugely engaged following, with well over 2 million active users here in the UK alone.
David Salisbury's bespoke orangeries, garden rooms and oak framed extensions have featured on Houzz for a number of years now but how are these annual awards decided?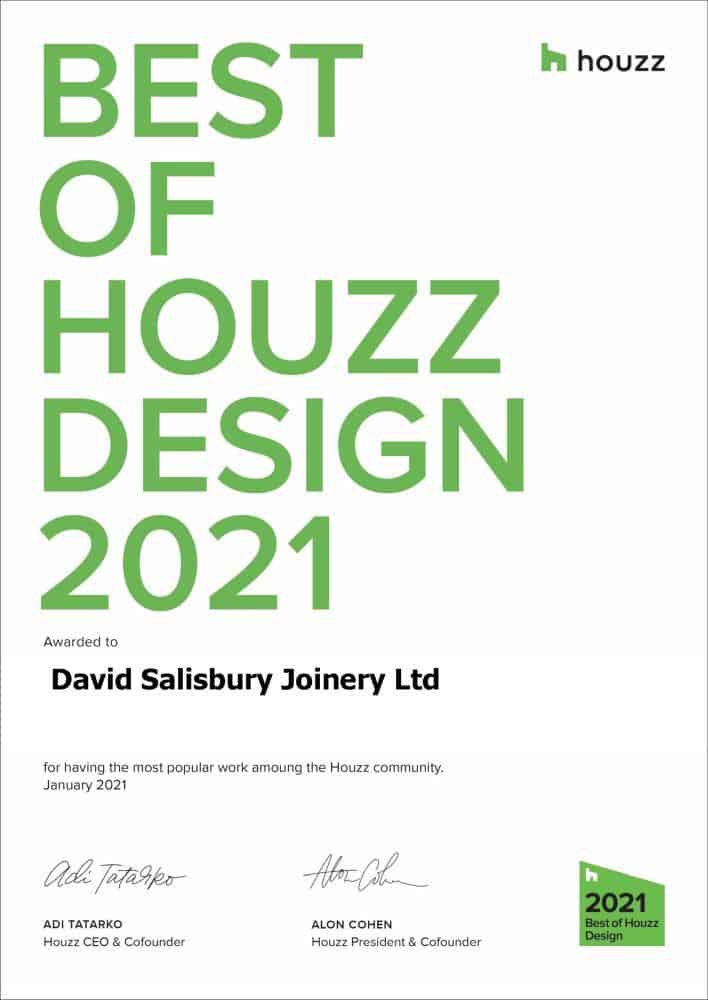 The Best Of Houzz Design badge is awarded annually, to honour professionals whose work was the most popular among the Houzz community. The key, therefore, is inspirational photography and their level of engagement.
David Salisbury's orangeries were chosen by the millions of homeowners that comprise the Houzz community from among more than 2.5 million active home building, renovation and design industry professionals around the world. These awards are exclusive: only 3-4% of home improvement and design professionals on the Houzz platform win each year!
The "Best Of Houzz 2021" badge now appears on our Houzz profile, as a sign of "our commitment to excellence." These badges are designed and illustrated to help homeowners identify popular and top-rated home 'professionals' on Houzz.
"The Best Of Houzz awards are an emblem of trust and credibility for home professionals across the UK and around the world, and we are excited to celebrate this year's winners," said Liza Hausman, vice president of Industry Marketing for Houzz. "The COVID-19 pandemic has highlighted the critical need for people to feel comfortable before inviting professionals into and around their homes, and the Best Of Houzz badge is a powerful way for pros to communicate the trust that homeowners have in their business. It's just one of many tools on the Houzz platform that help pros to communicate their unique expertise, and homeowners to find the right professionals for their projects."
Houzz is just one of a number of digital platforms that we use to showcase our orangery and garden rooms, alongside the ever-popular case studies on our website. Instagram and Pinterest continue to be go-to social media sites for our inspirational photography – but these annual awards are just one feature that make Houzz stand out.
To have won this award for the fifth time in six years once again helps underline why David Salisbury designs and manufactures 'award-winning orangeries and garden rooms.'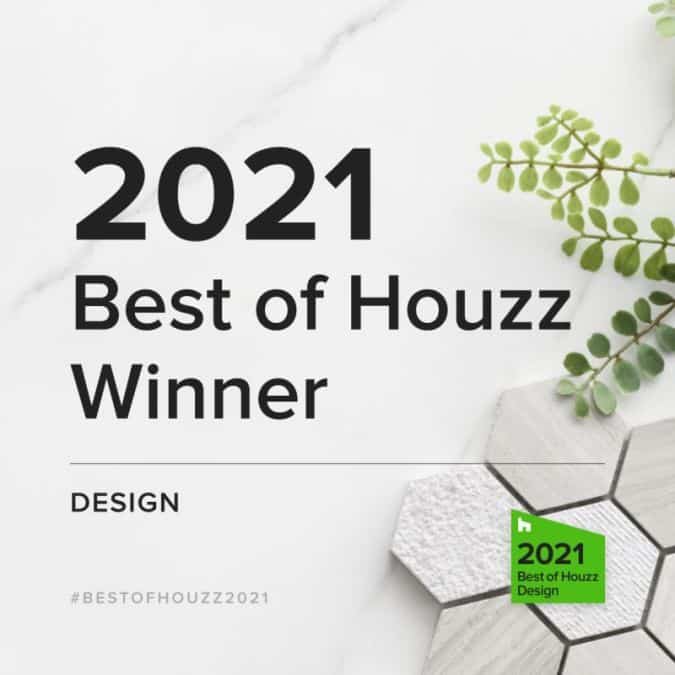 Read More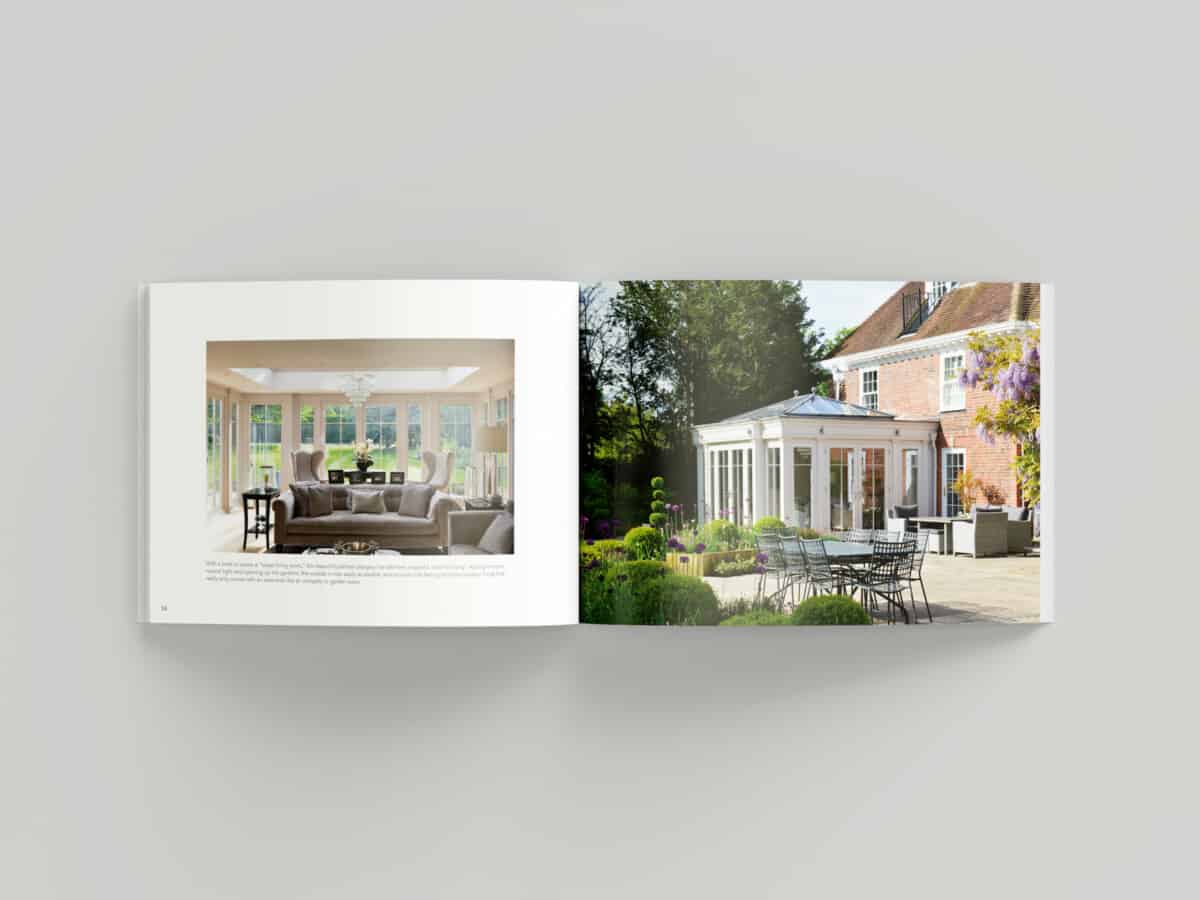 Request Our Latest Brochure
Full of inspirational designs to captivate your imagination.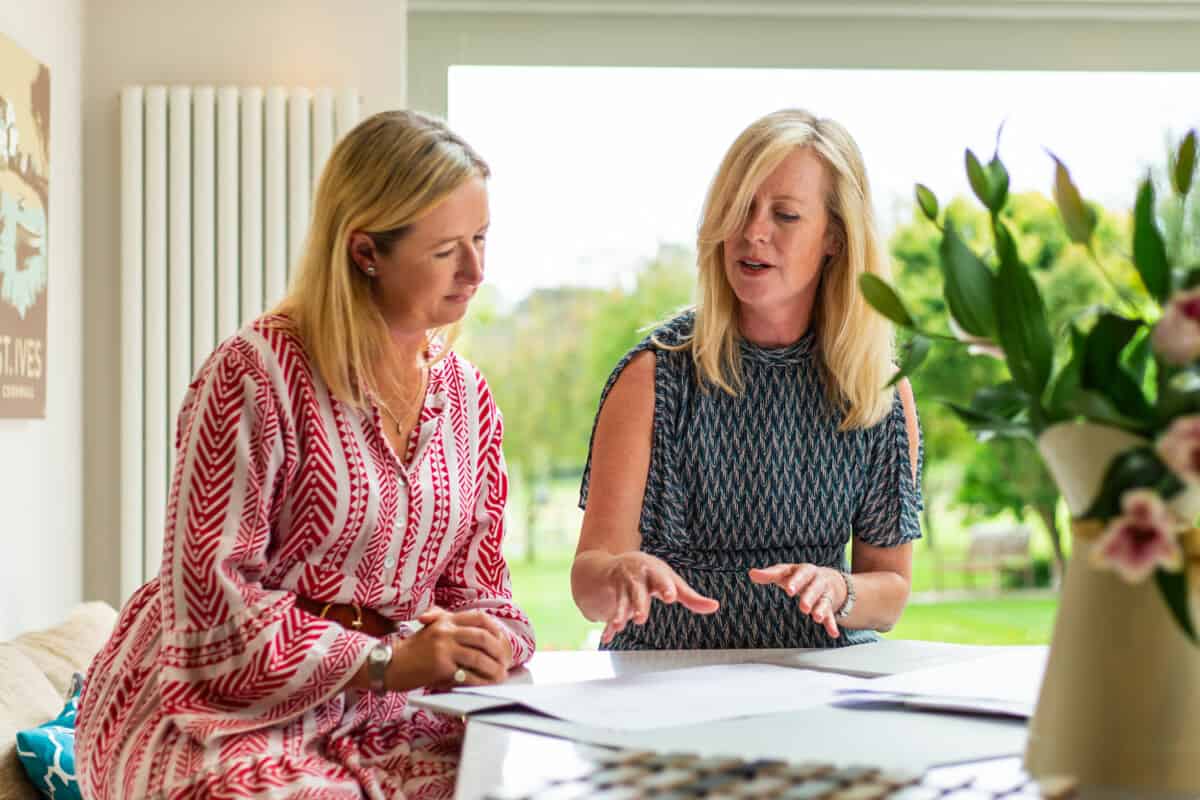 Book a Design Consultation
Our team of expert designers look forward to inspiring you.