Thinking about a home improvement project or extending your home but need some help to cut through all of the jargon?
Just in time, here's part one of our handy guide to help you understand what many of these everyday terms or expressions from the building industry actually mean. In this article, we will focus on the exterior of your home and consider this in the context of a home improvement project.
Before you engage a supplier to work on your home, clearly you need to agree the terms of contract and the extent of service that will be provided. A 'turnkey' contract will involve a supplier taking care of everything from start to finish – in the case of an orangery project, it will involve the supply and installation of the joinery, as well as all of the associated building works. In contrast, a 'supply and fit' order would provide for the design, manufacturing and fitting of the conservatory, but any additional building works would be the responsibility of the customer.
The final type of contract is 'supply only.' This involves the design, manufacturing and delivery of, for example, some timber windows but not their installation. This type of agreement is more prevalent with trade customers who might already have skilled installation resources. Supply and fit or turnkey are the most common form agreement with private residential customers.
So we have covered on what basis you might contract a supplier but what about the building extension itself? We have previously described the difference between an orangery, conservatory and garden room – this article covers the difference in how the respective roofs of these structures are constructed – so this time around we will define some of the key components.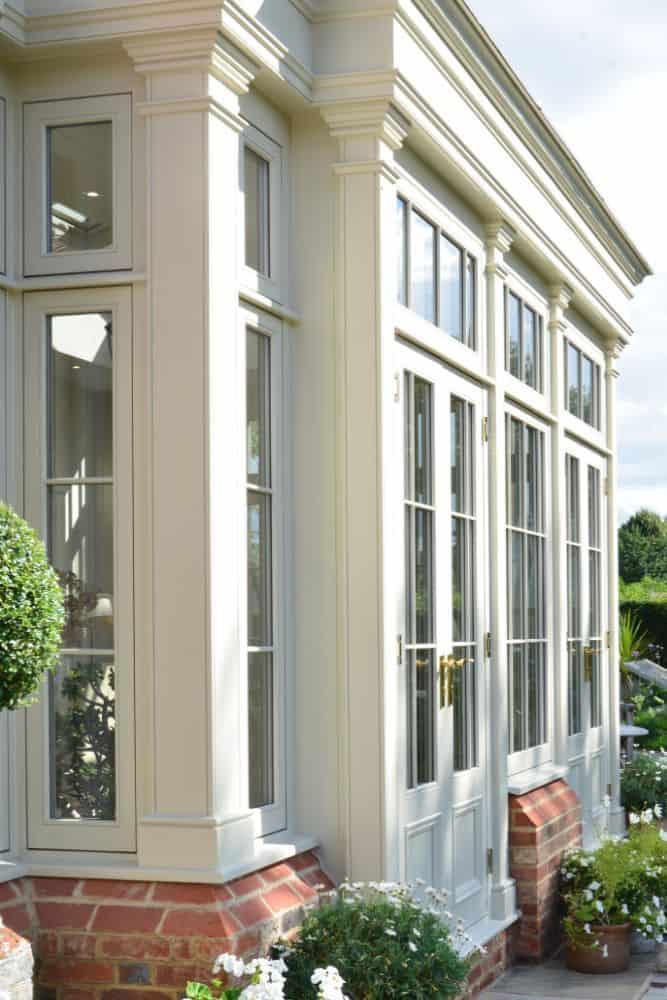 Other than a combination of doors and windows, which every orangery includes, a 'pilaster' is a architectural design feature, which projects from a wall. A classical design feature, pilasters help give orangeries (or any form of building extension) a traditional feel and are ideal for creating a sense of symmetry, a particular characteristic of Georgian architecture.
A 'fascia' is common to every style of building extension and describes the horizontal board that helps to join the gap between the walls and the roof. 'Eaves' are the element of the roof that overhangs the walls, with 'soffit' the term used to describe the underside of the eaves.
Roofs can be constructed in different formats, something a bespoke manufacturer will utilise in order to ensure the design of a new garden room, for example, will complement an existing property. A 'hipped roof' or 'hip roof' is a design where all the sides slope downwards from a ridge to the walls. A 'gabled roof' (or pitched roof) refers to the generally triangular section of a roof, which intersects other adjoining roof pitches. The photo below of a garden room with roof gable perhaps best illustrates this. A 'mansard' roof (which dates from the 1600's in France) is a roof with different sloping slides, with the lower sides being steeper – this oak mansard orangery below shows this particular style of classical roof design.
Windows tend to come in two main types: traditional sash vertical sliding windows or 'casement' windows, which open outwards from within a frame. A bespoke manufacturer like David Salisbury can offer either type of window in a structure like an orangery.
Around the home, other styles of window include 'bay' windows, which protrude from the house, thereby allowing in more light. A 'dormer' window, in contrast extends out from a pitched roof and is often used to convert loft space.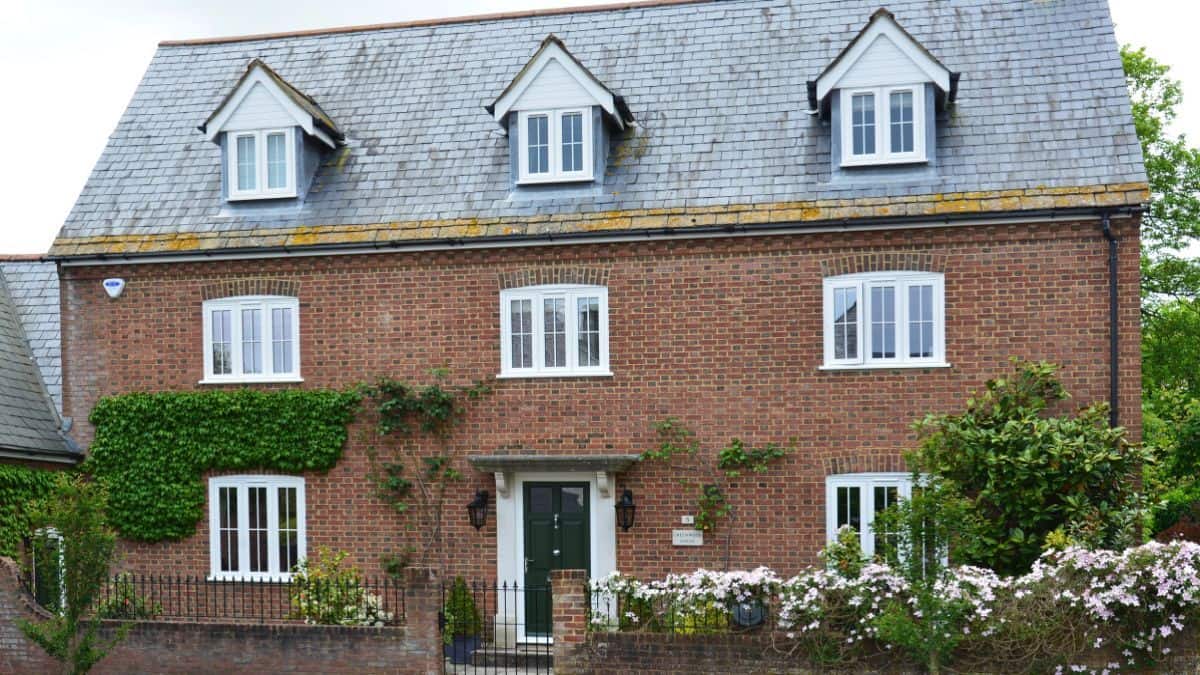 Our next jargon-busting guide will define some of the interior features of how your orangery or oak framed extension is constructed. Until then, if you found our guide useful or would like to add in any of your thoughts, do comment below or join us on our social media channels.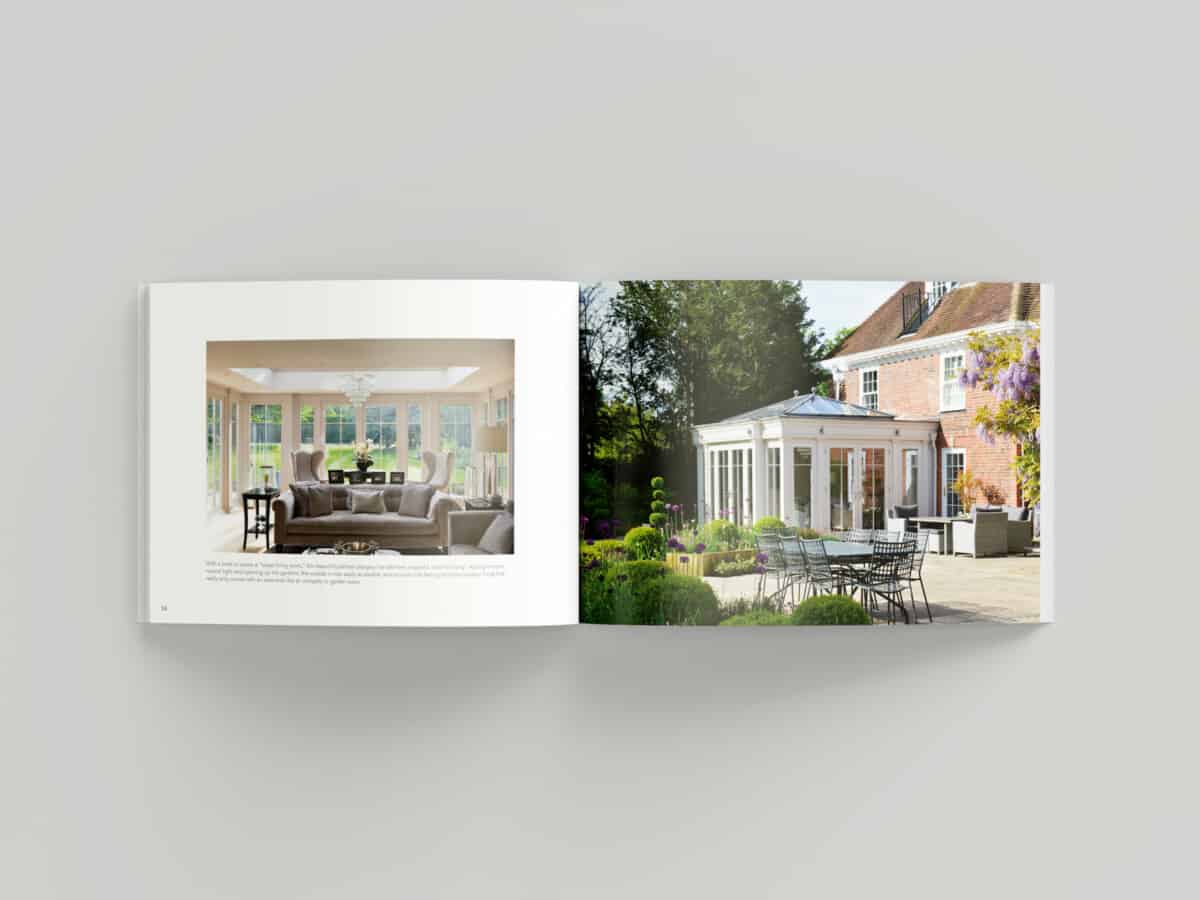 Request Our Latest Brochure
Full of inspirational designs to captivate your imagination.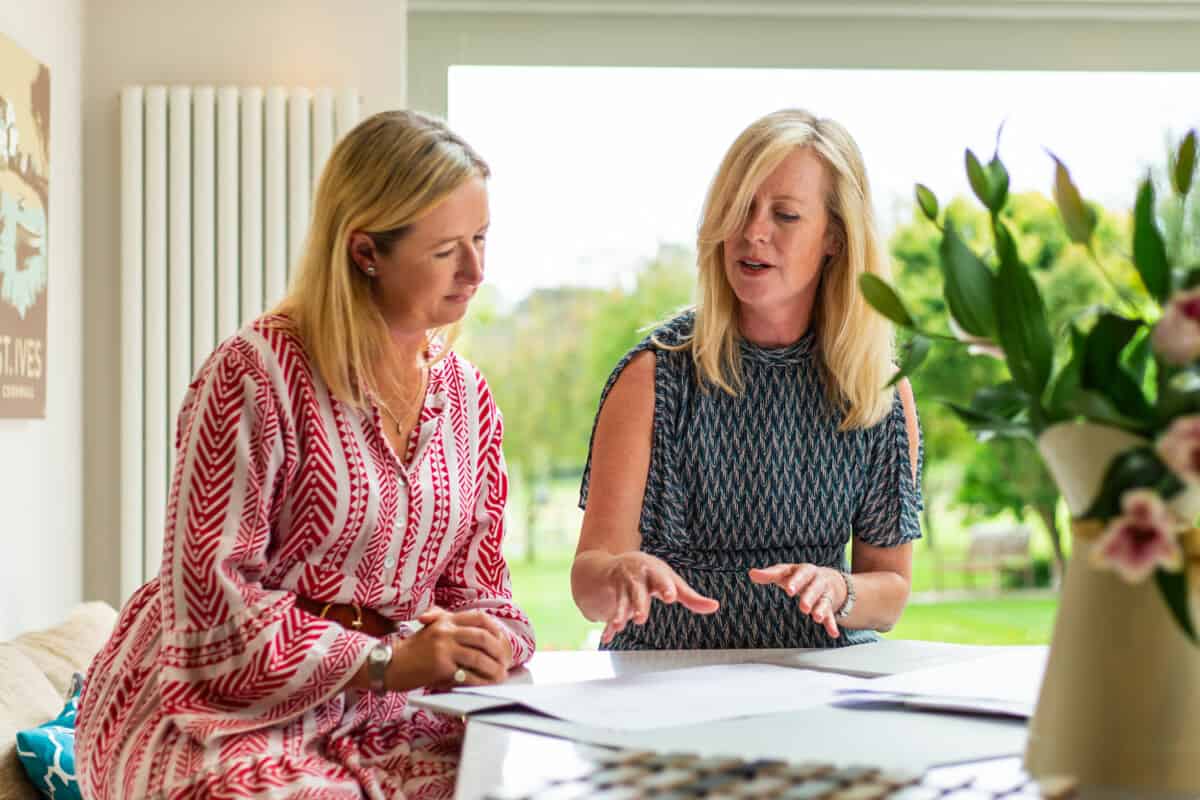 Book a Design Consultation
Our team of expert designers look forward to inspiring you.