For obvious reasons, this year will be one that most of us will want to move on from. The pandemic has brought about and accelerated changes that we could not have foreseen at the start of the year. Whilst looking forward might be preferable, we thought we would take a moment to round up some of our news highlights of 2020: a year when our homes and gardens became even more important to us.
Back in January, we identified a number of trends for the year in home improvement, arguably with some success, as factors like the importance of natural light and being closer to our gardens proved to be prescient suggestions. In what was a busy start to the year, we had some fun filming in the factory (big thanks to all those that took part) and launched our new Commercial Buildings brochure.
Before coronavirus had reached the UK, we hosted perhaps our most successful business networking event at our Chelsea showroom in February, in partnership with Opitome Ltd. We also continued our award-winning streak, with the 'Best of Houzz Design 2020' award – the fourth time in the past five years we have won this prestigious accreditation.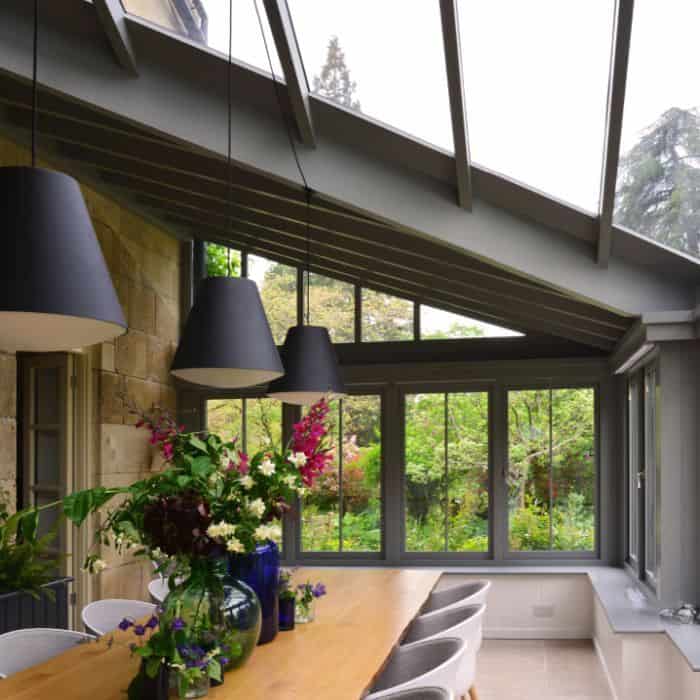 As we headed into late March, obviously the first national lockdown was the foremost news event, something that impacted each and everyone of us. We adjusted to new methods of working, in our Covid-secure factory and workplace, whilst home working become the new normal for those that could. We provided our top tips for creating the ideal home office, an article that continued to resonate throughout the year.
During April, we remained in Lockdown and were getting used to spending more time in our homes. This was driving changes in how we consumed media, with social media engagement at record levels and virtual communication tools such as Zoom coming into their own. For a bit of home improvement inspiration, we published our top 10 paint colours for orangeries and garden rooms.
In May, the news that all local planning inspectorate meetings were going to be held virtually was notable from the potential positive impact on home extensions such as an orangery or conservatory. Prospective customers often tell us how useful they find completed case studies of our previous projects to help provide them with ideas of their own, so our top 10 case studies proved an engaging read.
During June, we enjoyed reviewing our historical photography archives, sharing our best imagery across a number of blog articles covering some 20 years, from 2000 to the present day.
Whilst the impact of Covid was still very much with us, we were all enjoying the warm weather that was a feature of the early to middle part of the Summer. Properties with garden spaces continued to come into their own – but homes with orangeries and bi-fold doors were perhaps the most desirable of all, as the theme of indoor/outdoor living grew in popularity.
Heading into August, whilst we might have lost the good weather, our levels of enquiries for new orangeries and garden rooms continued to rocket, driven in part by the time we were all spending at home. We shared some key recommendations on orangery design, as well as defining the different styles of conservatory that are typically possible.
By September, the trend to invest in improving our homes was well-established and our article which discussed 'How to add space and value to your home,' gained particular traction. By the middle of the month, the prospect of an Indian Summer saw us writing about the benefits of an orangery and how to bring a feeling of the outdoors inside your home. The positive mental and physical impacts of being closer to natural light and nature are well-documented and the importance of our wellbeing seemed more vital than ever.
Into the final quarter of the year, sharing regular home improvement inspiration was a central focus, with our top 10 orangeries for year round enjoyment and our best practice to help planning applications succeed, both useful resources.
Considering a home extension project is often driven by a demand for practical features such as more space. Our November article on the benefits to your lifestyle, however, took a more holistic approach.
By December, enquiries for new orangeries and garden rooms remained at historically high levels, suggesting our focus on our homes is likely to be a trend throughout next year as well. We selected some of our favourite orangeries with outstanding views, whilst designs were being finalised for a highly prestigious hotel project – our largest individual order of the year, details of which we look forward to sharing in early 2021.
That's just some of the topics, trends and thoughts that we shared over the course of this year. A period of time where remaining positive has been essential and sharing ideas and inspiration for our homes has been our passion.
Whilst we ask that the New Year brings us all good health, we wish everyone connected with David Salisbury, in whatever capacity, a very happy Christmas.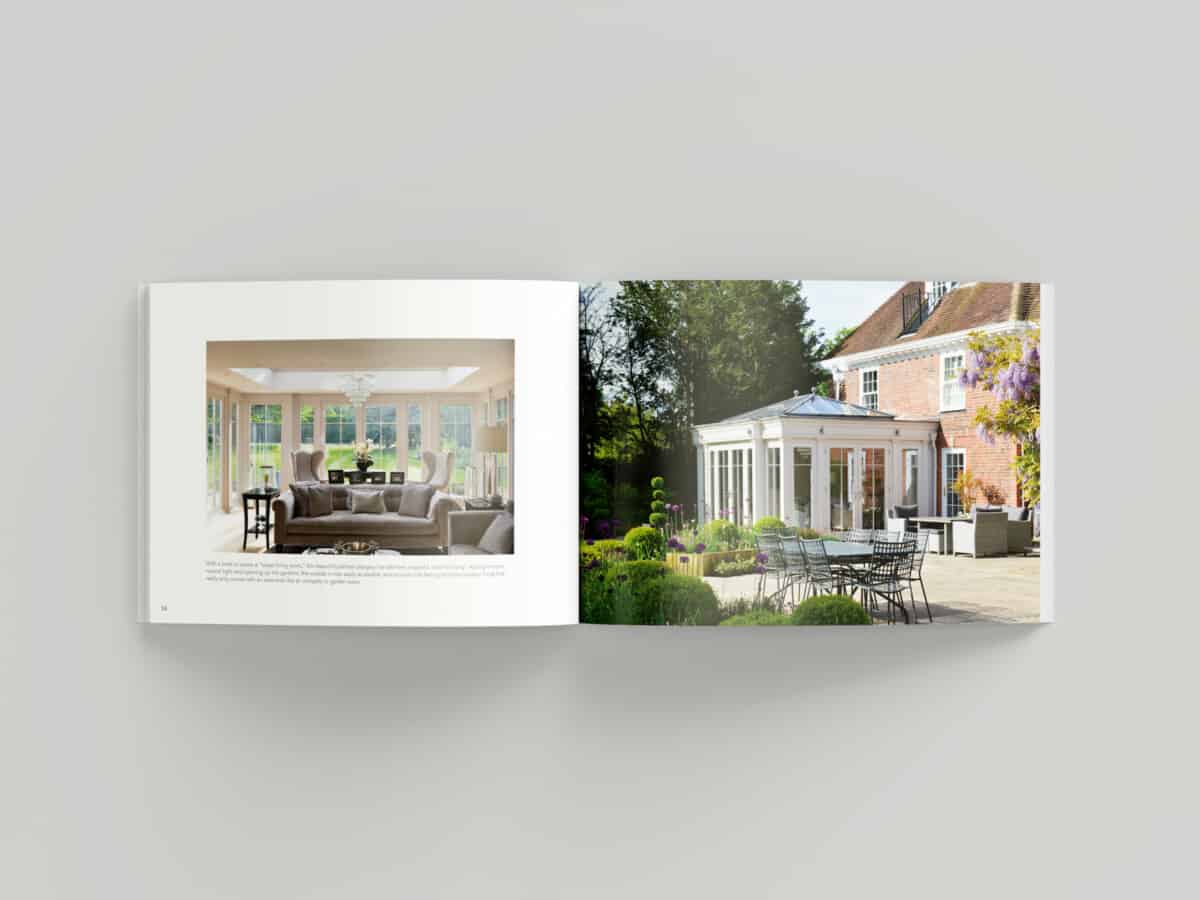 Request Our Latest Brochure
Full of inspirational designs to captivate your imagination.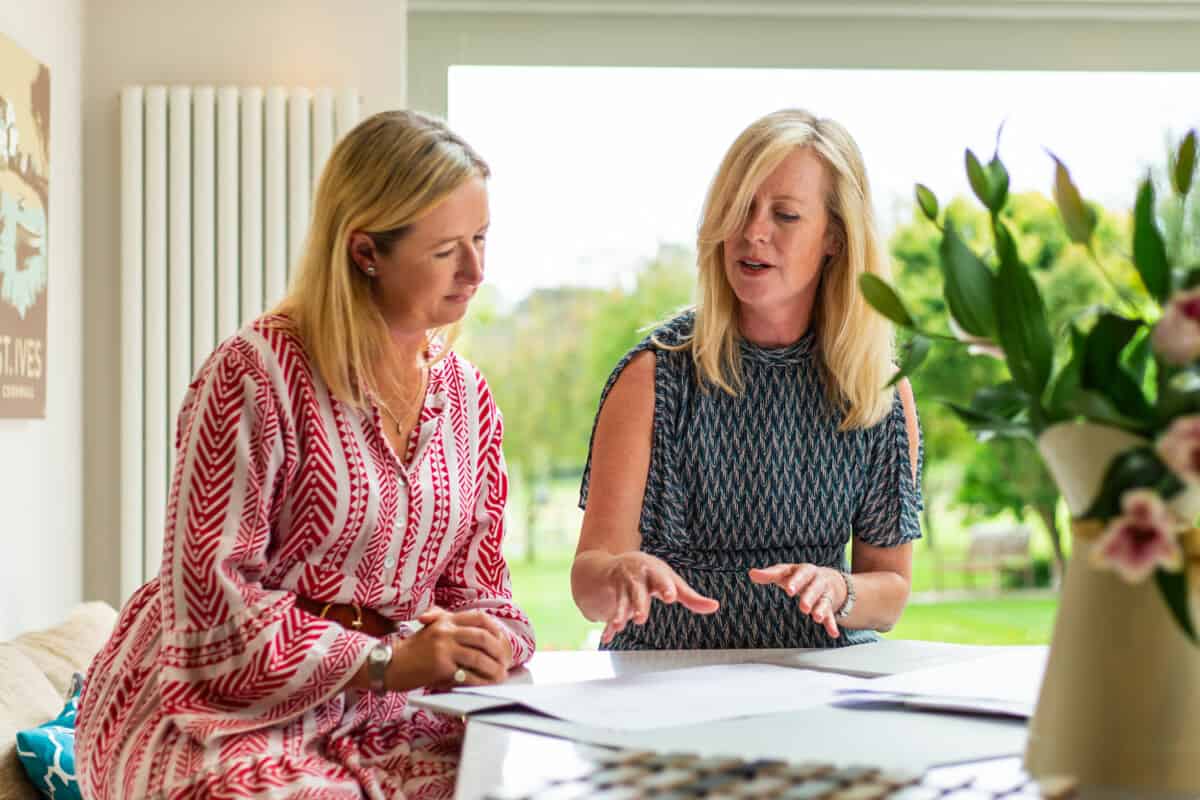 Book a Design Consultation
Our team of expert designers look forward to inspiring you.