For years Tom Howley kitchens have been fitted into David Salisbury orangeries and extensions, transforming beautiful homes up and down the country. Their timeless style and David Salisbury's sophisticated approach to design are a natural match, both offering a truly bespoke British made product, designed by experts and built by master craftsmen. Having crossed over so many times, it made sense to create a partnership that would provide our clients with a seamless service, so in 2018 we did exactly that.
Planning is key to a successful kitchen extension. So, to help you get off on the right foot, Tom Howley has shared their expert advice and inspiring ideas that are sure to capture your imagination.
Where to start
If you're planning a kitchen extension, the first step is to know what's achievable. David Salisbury can advise on build style, create detailed drawings and help you obtain planning permission. Once these core elements are in place, a Tom Howley designer will look at the internal flow and functions to create a truly bespoke kitchen design. Initial meetings with our designers are one of the most important steps in the process. These meetings enable us to ask lots of lifestyle questions, understand how the space will be used and identify your individual needs.
Double Orangery Kitchen Extension with Tom Howley Kitchen
Working in this way sets you up for a smooth project. It gives you flexibility with the design and ensures the most effective use of the space. Being clear on your reasons for taking on the project, for example, expanding family or wanting a better social space, will help us provide you with the best solution. Finally, giving yourself time to explore all of your options will make it a much more enjoyable process, and you can be confident with your decision making.
Visualising your Kitchen Extension
Start creating wish lists. Use digital platforms such as Pinterest or brochures and home interest magazines to create a 'mood board'. These boards can include colour schemes, storage solutions, furniture and finer details you love. The more information you give to your designer, the better. One tip is to take a look around your existing kitchen and note down the pros and cons of the space as it is. This will act as your base.
Tom Howley Blue Hartford Shaker Kitchen | Tom Howley Grey Painted Hartford Kitchen
Visit Tom Howley showrooms to see the quality and craftsmanship of the cabinetry. It's the detail that makes our kitchens so unique. Don't forget your appliances when planning your new kitchen. Research new technologies and features that you are interested in. There's a lot out there, so our designer will be able to provide expert advice should you need it.
Maximising Space with an Open Plan Layout
As the heart of the home, it's essential to consider kitchen layout within a new extension. The space must be practical and functional whilst also being beautiful, seamlessly flowing together.
To maximise an open plan layout, we will zone areas, usually into kitchen, living, dining and on the rise, desk/office space. Once these areas have been roughly planned out, we will start looking at the kitchen design and flow, creating smaller zones within the kitchen; cooking area, cleaning, food store. Thinking about the everyday, we will consider what can make life more convenient. A piece of furniture in the dining area such as a bi-fold dresser not only connects the space aesthetically but can double up as a hard-working multifunctional piece, perfect for the breakfast rush or a drinks station when hosting.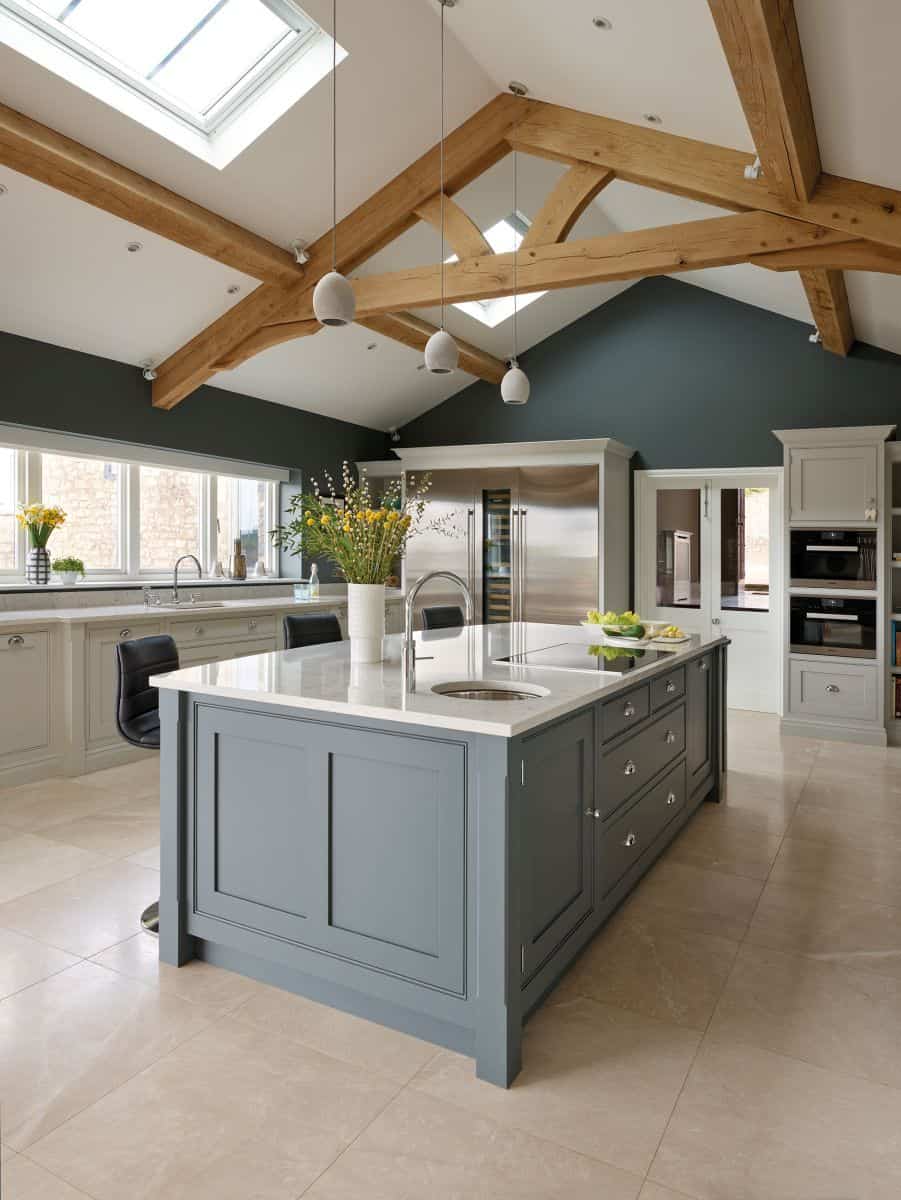 Tom Howley Open Plan Hartford Kitchen
Every home is different, so our designers will look at your space and discuss your ambitions to work out where everything should be. Storage is essential, and with various bespoke options available, we suggest planning this early on to avoid compromises further down the line.
Embrace Natural Light
Windows and natural light are a much sought after feature in homes and usually top of the list when planning an extension. David Salisbury are experts in ensuring there is a harmonious connection between your home and garden. Tom Howley designers will also keep this in mind by creating a link between indoors and out. For example, a kitchen island with considered sink placement or seating can provide enjoyable garden views all year round. We will also remember those practical solutions such as a drinks fridge by the doors for those sunny BBQ's!
How to Decide On a Kitchen Style
No matter what the project, there will no doubt be a style/scheme in mind. Kitchen style is mainly a personal choice; however, influencing factors may be the architectural style of the property and the overall interior styling elsewhere. Tom Howley has designed kitchen collections to suit all property types, from new builds to traditional country houses. Choose from the ornate Devine collection to classic Hartford and unique Kavanagh, all designed to remain timeless and fresh for years to come. From oak frame orangeries to all-glass conservatories, David Salisbury also offers various styles and finishes. Designers will guide you through these options and help you decide which will suit you and your property.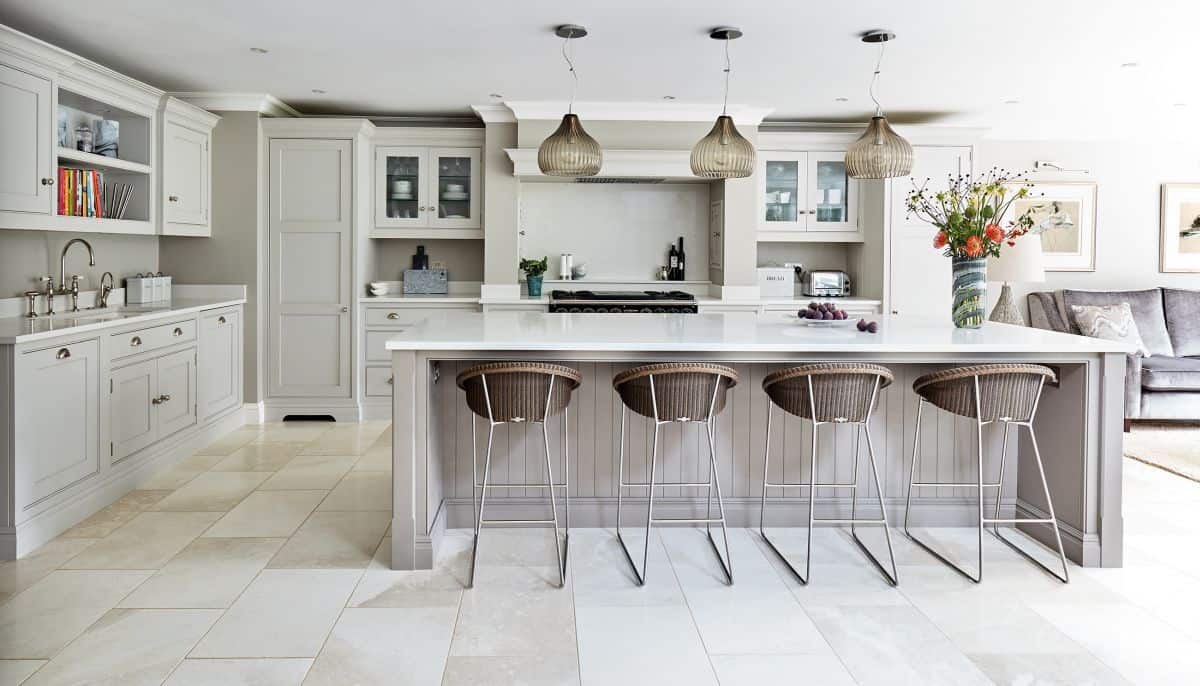 Tom Howley Open Plan Kitchen Design
Understanding Flow Between Spaces
Tom Howley kitchens are thoughtfully planned to be a harmonious extension of your home. We pay attention to material choices, proportions and symmetry to ensure the old and new flow together. Finishing touches are what make our kitchens stand out from the rest. We have 24 beautiful bespoke colours to choose from and an irresistible selection of worktops and hardware to complement your design. We can design boot rooms and utilities connecting multiple areas, creating one harmonious look within your new kitchen extension.
If you're planning a kitchen extension this year or simply want to explore our latest projects, visit the Tom Howley website today.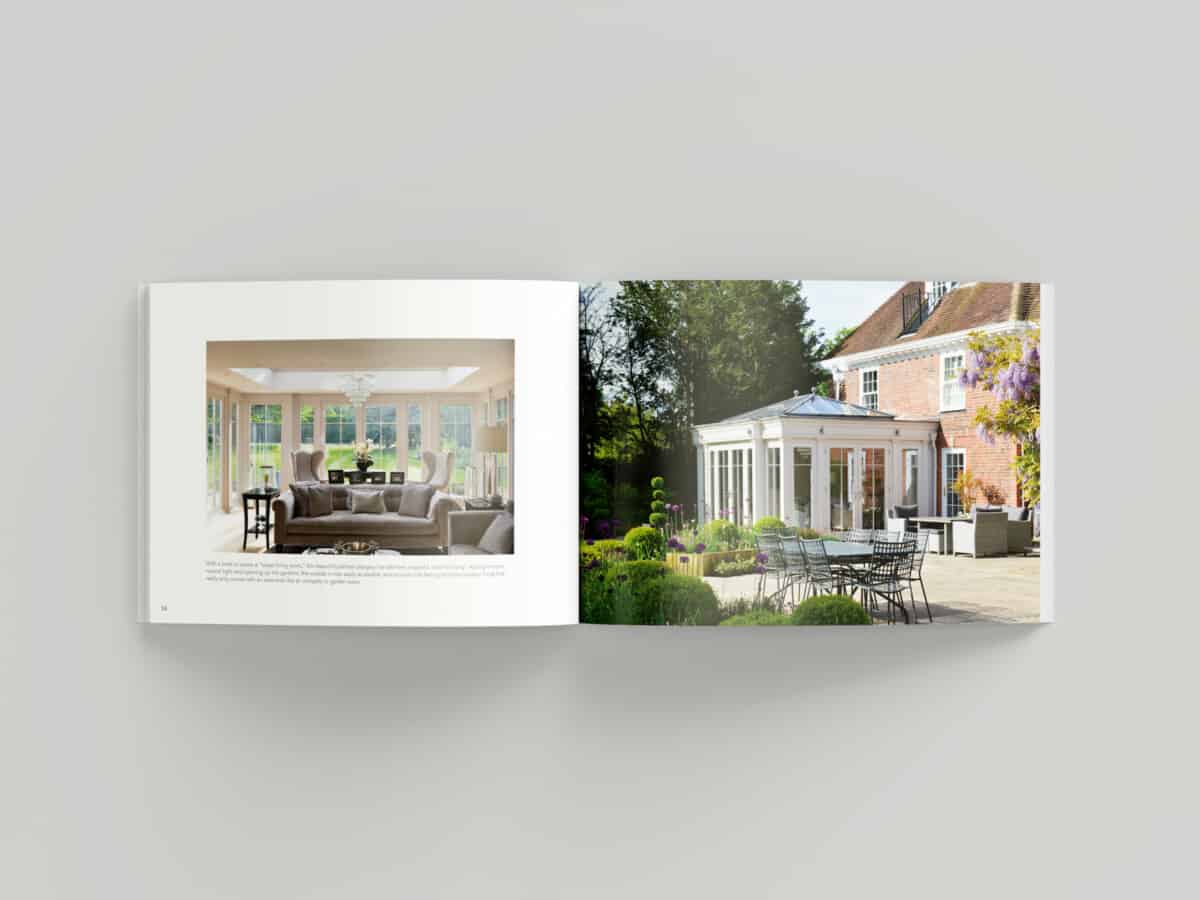 Request Our Latest Brochure
Full of inspirational designs to captivate your imagination.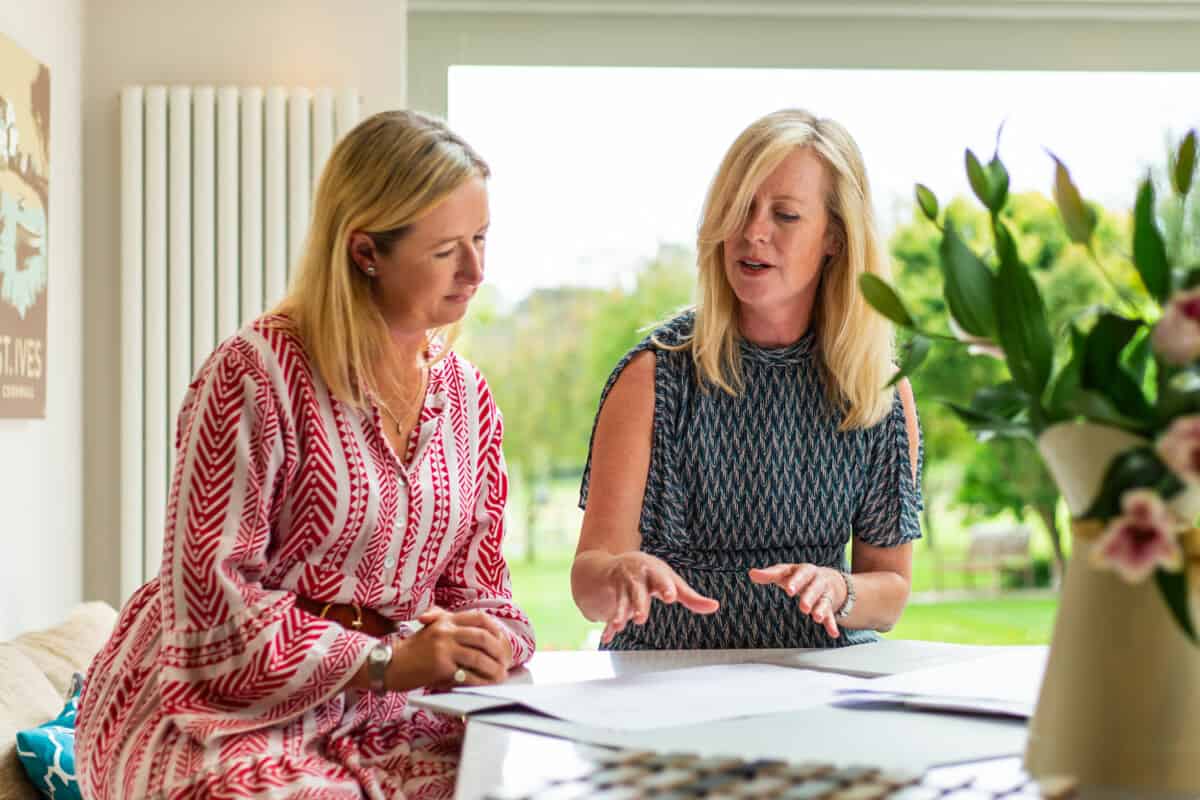 Book a Design Consultation
Our team of expert designers look forward to inspiring you.